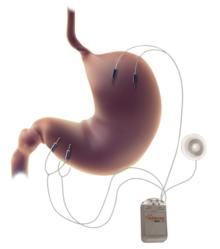 Dr. Berelowitz is an invaluable addition to MetaCure's outstanding Scientific Advisory Board comprised of world renowned Diabetologists and Bariatric Surgeons
Kfar Saba, Israel (PRWEB) July 07, 2011
MetaCure Limited, developer of the DIAMOND System for treating Type 2 Diabetes, announced that Dr. Michael Berelowitz has joined the MetaCure Scientific Advisory Board, chaired by Prof. Harold Lebovitz. Dr. Berelowitz, Adjunct Clinical Professor at the Mount Sinai School of Medicine, retired from Pfizer at the end of 2010 as Senior Vice President and Head of Clinical Development and Medical Affairs in the Specialty Care Business Unit at Pfizer, Inc. He joined Pfizer in 1996 as a Medical Director on the Diabetes Disease Management Team, after several years in academia, as a specialist in Endocrinology and Metabolism. Among his public activities, Dr. Berelowitz has served on the board of directors of the American Diabetes Association and the Clinical Initiatives Committee of the Endocrine Society. He has also chaired the Task Force on Research of the New York State Council on Diabetes and has served on several editorial boards. Having authored and co-authored more than 100 peer-reviewed journal articles and book chapters in the areas of pituitary growth hormone regulation, diabetes and metabolic disorders, Dr. Berelowitz has a renowned reputation among his peers.
"Dr Berelowitz is an invaluable addition to our Scientific Advisory Board", said Dr. Irit Yaniv, MetaCure's Chief Executive Officer. "MetaCure's outstanding Scientific Advisory Board, comprised of world renowned Diabetologists and Bariatric Surgeons, will ensure that the company takes its place at the cutting edge of the Interventional Diabetology world" added Yaniv.
Dr. Berelowitz commented, "I feel honored and excited about my new role at MetaCure. I find MetaCure's novel, minimally invasive, metabolic solutions to be vital components of the diabetes continuum of care. I look forward to helping the company decipher the DIAMOND System's mechanism of therapeutic action and develop its next generation solutions, offering a promise of treatment and relief for a wider range of people with diabetes underserved worldwide".
About MetaCure - MetaCure is a medical device company dedicated to offering innovative minimally invasive Interventional Diabetology solutions for treating Type 2 Diabetes and its metabolic co-morbidities. The Company's leading product, The DIAMOND System (previously known as TANTALUS) has been shown to significantly improve glycemic and metabolic control. The DIAMOND System is CE approved since 2007 and is commercially available in select excellence centers in Europe.
# # #