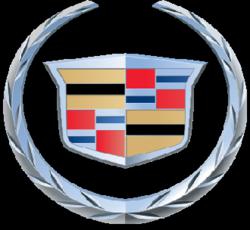 Brooklyn, NY (PRWEB) July 07, 2011
Affordable Motors of Brooklyn-the premier used luxury car dealership in Brooklyn is proud to announce that Cadillac has reported retail sales growth of five percent in June. This is the 17th straight consecutive month that Cadillac has reported U.S. retail sales growth.
The entire Cadillac company is very excited to continue growing and providing customers with high quality luxury vehicles. The Cadillac brand is a staple in the U.S. and the demand for these cars and SUVs are extraordinary.
"Luxury consumers continue to respond to Cadillac's product lineup," said Kurt McNeil, vice president of Cadillac Sales and Service. "Beyond just sales figures, this month we also saw Cadillac recognized as the leading U.S. brand in Initial Quality by J.D. Power."
Affordable Motors of Brooklyn is the number one place to buy a used Cadillac in Brooklyn. Affordable Motors of Brooklyn offers a great selection of used luxury vehicles and sports cars in Brooklyn.
# # #