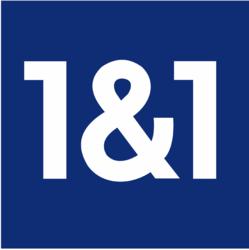 While many hope to share personal events and experiences with others, 1&1 now provides them with the means to do so online.
Philadelphia, PA (PRWEB) July 05, 2011
For those interested in a personal space on the Web, 1&1 Internet Inc., a global leader amongst Web hosts, today launched a tool to make creating a personal website quick and easy. With the new private website design product, 1&1 MyPersonal Site, anyone can create a modern online presence in minutes. Users can choose from a variety of layouts as well as pre-designed content to incorporate themes such as hobbies, interests, holidays, and celebrations into their website. 1&1 MyPersonal Site is priced from $4.99 per month, and those interested can create a personalized site with all included features for free during 1&1's risk-free, 30-day trial.
With appropriate text and images already incorporated into the design, only a few personal details and a couple of clicks of the mouse are needed to create an attractive website. To maximize ease of use, all of a website's content can be edited directly within the browser. Thus, the design of the site is as simple as typing a Word document. No technical experience or software programs are needed with this user-friendly product.
Features such as a pre-licensed photo library, contact form and guestbook are standard elements in all 1&1 MyPersonal Site designs. Users also have the opportunity to include RSS news feeds, videos and Flash animation to any section of their website. Each site has an unlimited number of customizable Web pages, as well as unlimited Web space and data traffic, to ensure maximum uptime and functionality.
"The new offer is primarily for Internet users who do not yet have their own personal website," said 1&1 CEO Oliver Mauss. "Even for users who want to enhance their existing Web presence, this website solution provides a feature-rich alternative suitable to use in one's private life. We see great growth potential in light of the increasing need with consumers to communicate through a unique online space focusing on the individual, for instance through social media profiles and blogs. While many hope to share personal events and experiences with others, 1&1 now provides them with the means to do so online."
After the 30-day trial, 1&1 MyPersonal Site costs $6.99 per month for a 3-month contract and $4.99 per month for a 12-month contract, each with no setup fee. The package also includes a domain and 5 email accounts.
Websites, Web Hosting, Web Marketing. Easy as 1&1. Find more information at http://www.1and1.com.
About 1&1 Internet Inc:
1&1 Internet Inc. is a subsidiary of United Internet, a profitable public company with a market cap of $3 billion. 1&1 was founded in 1988 and hosts more than 11 million domain names, while more than 70,000 servers run on the company's five state-of-the-art, green data centers. 1&1's global community is approximately 10 million customer contracts strong. The company's North American headquarters is located in Chesterbrook, PA. For more information, please contact the company at http://www.1and1.com or 1-877-GO-1AND1.
For 1&1:
Lauren Whitson
US Public Relations
701 Lee Road, Suite 300
Chesterbrook, PA 19087
TEL: (610) 560-1530
press(at)1and1(dot)com
Kelly Meeneghan
US Public Relations
701 Lee Road, Suite 300
Chesterbrook, PA 19087
TEL: (610) 560-1530
press(at)1and1(dot)com
###