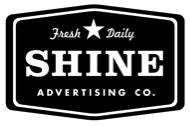 Our mission is simple: to build a website that celebrates Rodney's career, comedy, persona and legacy.
Madison, WI (PRWEB) July 06, 2011
Shine has been hired to develop a new website for the late Rodney Dangerfield. The site, which will ultimately be relaunched at http://www.Rodney.com, will be a comprehensive destination featuring a wealth of resources — including Mr. Dangerfield's standup, television, movies, personal relationships and stories.
"As a comedian and as a club owner, Rodney played an important role in shaping the comedy landscape that we see today — I think this new site will celebrate that," said Joan Dangerfield, Rodney's widow and head of the Dangerfield estate. "We considered agencies across the country for this assignment, and entrusting Shine with this undertaking was an easy decision given their history of building entertaining, engaging digital platforms."
Mr. Dangerfield, who passed away in 2004, had a storied career as a beloved standup comedian and actor. Dangerfield had a keen eye for talent, helping many comics, including Jim Carrey, Jerry Seinfeld, Tim Allen, Bob Saget, Sam Kinison, Louie Anderson, Roseanne Barr and Rita Rudner, get their start.
"What a personality," said Curt Hanke, Shine's co-founder and account director. "It's not every day that you get to be a part of something like this. We are truly honored to be working on such a fun, engaging property. Our mission is simple: to build a website that celebrates Rodney's career, comedy, persona and legacy."
The agency has begun its strategic immersion and anticipates launching the new site, in concert with an integrated paid and social media presence, by the end of 2011.
About Shine Advertising Co., LLC
Shine is a $32 million advertising, design and interactive agency located in Madison, Wisconsin. The privately held company's client roster includes national consumer brands, such as Harley-Davidson, Carver Yachts, Wisconsin Cheese and Winston Fly Rods. Shine is creatively driven, results focused and dedicated to building passion between people and brands. Learn more at http://www.shinenorth.com. Shine on.
# # #