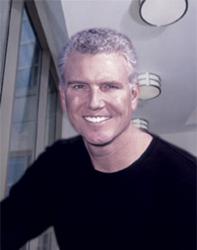 Plano, TX (PRWEB) July 07, 2011
In practice in the Dallas, Texas area for 20 years, Dr. Robert D. Wilcox has recently been recognized by other physicians as a top plastic surgeon in the region. He was voted one of the "Best Doctors in Collin County" in D Magazine.
In order to be named a "Best Doctor," other physicians must vote for a colleague whom they would recommend to their own friends and family. Dr. Wilcox, the founder and director of the Plastic and Cosmetic Surgery Center of Texas in Plano, has proven that he not only positively affects the lives of his patients by creating beautiful, natural-looking results; his peers trust in his skills and experience as well.
Dr. Wilcox is double board certified in plastic surgery and hand and microsurgery. He has extensive training and knowledge in his field; Dr. Wilcox has published and presented numerous scientific articles in the United States as well as abroad, and is a member of the American Society of Plastic Surgeons (ASPS), the American Society for Aesthetic Plastic Surgery (ASAPS), and many other associations, including the Dallas Society of Plastic Surgeons (DSPS). Membership in ASAPS is the premier organization for cosmetic/aesthetic surgery and only a quarter of board certified plastic surgeons achieve this recognition. He is highly respected by his peers within the plastic surgery community and was elected past President of the Dallas Society of Plastic Surgeons. Dr. Wilcox has been featured in the media on several occasions, including Cosmopolitan, Vogue, Glamour, Allure, and NBC television.
According to D Magazine, Dr. Wilcox is "known for his gentle and honest approach to patient care." In regards to the growth and solid reputation of his global practice, he was quoted as such: "I always give my patients the straight story. This practice has always been known for its integrity. I listen to my patients and work with them to achieve their goals, all while being honest and providing realistic expectations."
Dr. Wilcox also upholds the importance of safety, which is a reflection of his 11,000 square-foot, modern facility – one of the few state-licensed facilities in Texas. It has two surgical suites, which is staffed with a licensed pharmacist and registered nurses. He can be reached at Plastic and Cosmetic Surgery of Texas via his website, http://www.drwilcox.com.
###