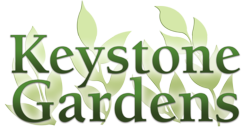 Keystone Gardens Winner Best of Landscape/Nursery of Suburban Main Line!
Wayne, PA (PRWEB) July 07, 2011
Keystone Gardens is bursting with Pride from winning Best Landscape/Nursery of Suburban Main Line. It is a testament to the positive changes this company has brought about in the past year of its 20 year history.
This transition period saw a beloved partner leave the company, an expansion to include Montgomery County, a shake up in the sales force, a new leader in production, new ecommerce and marketing strategies and customer service plans. Some say it was too much to take on, some worried about the future during this transition. Keystone Gardens, CEO Mike Garrison was the epitome of a fearless leader. His vision took this company to the next level!
In the economy of the past few years while many companies were struggling with survival, Keystone Gardens focused on improvements. If you are doing everything the best possible way, survival, growth and prosperity will follow. An award such as this by the readers of the Main Line Suburban Life and Main Line Times tells Keystone that they are doing it right. CEO Mike Garrison tells us that the best is yet to come.
###