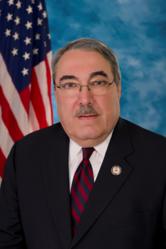 Character is essential in your life. To be successful you must have character and you must be trustworthy. You must be respectful, be responsible
Napa, CA (PRWEB) July 05, 2011
New Tech Network(New Tech) has announced that it will achieve nearly 50 percent growth for the 2011-2012 school year, expanding to an additional 30 public schools nationwide for a total of more than 85 schools in 16 states throughout the network when schools open this fall.
North Carolina has five New Tech High schools, including Warren New Tech High school, where more than 93 percent of its graduates are going to college, and Anson New Tech High School in Wadesboro, which had a 100 percent graduation rate this year.
A subsidiary of KnowledgeWorks, New Tech works with schools, districts, and communities to integrate its transformative approach to learning in public high schools across the country. This approach uses engaging and relevant projects that are compliant with state standards while incorporating project-based learning and a smart use of technology.
First introduced in Napa, California in 1996, New Tech is emerging as one of the fastest-growing approaches to transforming high school education in the U.S. New Tech is currently in 62 public schools in 14 states, including Texas, California, New York, North Carolina and Indiana.
In a recent address to the graduates of Warren New Tech, Congressman G.K. Butterfield, D-Wilson, celebrated that "more than 93 percent of Warren New Tech graduates are going to college" and lauded Warren New Tech for its its 100 percent student retention rate, a testament to student engagement that has become a hallmark of New Tech high schools.
Butterfield also charged students to conduct themselves with character.
"Character is essential in your life. To be successful you must have character and you must be trustworthy. You must be respectful, be responsible," Butterfield told graduates. "Being responsible is being accountable for what you do and who you are. You must decide for yourself a course for your future."
At Anson, all but three students who began their senior year there graduated this year and are going to college. The remaining three have volunteered for service in the U.S. military. Anson opened as an NTN school in 2007. The school originally was on a campus shared with a traditional high school in downtown Wadesboro, but is now on another campus across town that it shares with an elementary school.
Chris Stinson, Anson New Tech Principal, has noted positive changes as a result of being part of an NTN school.
"In traditional schools, mentoring is viewed as the responsibility of the parents and students. At an NTN school, we take ownership and do what is required to make sure each student has a successful high school experience and emerges with a plan for the future," Stinson said. "Our teachers take it personally and assure that all students graduate knowing what their next steps are toward a successful post- secondary education and career."
New Tech President Lydia Dobyns agrees.
"We are so proud of the principals, teachers and students in our expanding network. Our seniors will take what they learned at New Tech and be empowered to become engaged citizens in the global marketplace." Dobyns said. "As we continue to grow our presence in schools across the nation, our commitment to achieving excellent academic success is matched with a dedication to developing skills the business community values: critical thinking, creativity, collaboration and communication. We believe that our seniors graduate well prepared for college and career."
The New Tech model has been successful across diverse student populations in urban, rural and suburban schools. Preliminary data has been impressive no matter the New Tech location. For example, in the 2009-2010 school year, annual graduation rates for reporting New Tech schools were 95 percent or higher and New tech students tracked from freshman through senior year graduated at a rate of 88 percent Far above the national average of 68.8 percent, as reported by the recent study, "Diplomas Count 2010."
For a full list of New Tech schools, visit our website at: http://www.newtechnetwork.org/newtech_schools.
To read or see stories from specific schools, including fresh interviews with students, teachers or administrators, visit the Graduation 2011 edition of News in the Network: http://bit.ly/lnZCpJ
To see New Tech's highly successful approach in action, please visit http://www.newtechnetwork.org/inside_newtech.
About the New Tech Network
New Tech Network is a non-profit school development organization that partners with districts and organizations to implement innovative high schools. New Tech Network is a proven model in its 15th year with 62 schools in rural, urban, and suburban locations throughout the country.
About KnowledgeWorks
KnowledgeWorks is bringing the future of learning to America's high schools and creating widespread, lasting change in the communities and states we serve. Our portfolio of high school approaches includes New Tech Network high schools, EdWorks high school redesign, Science, Technology, Engineering and Math (STEM) and Early College High Schools. Our Strive subsidiary offers a cradle-to-career strategy for bringing all of a community's resources to bear on solving its most pressing education issues.
###