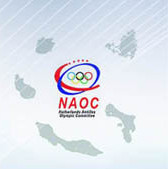 Our sports development is in danger
(PRWEB) July 06, 2011
According to NAOC, the Olympic Committee of the Netherlands Antilles, the political structure of the country has considerably changed since 10 October 2010 when this territory, consisting of the Caribbean islands Curacao, St. Maarten, St. Eustatius, Bonaire and Saba was formally dissolved. Each of the islands got new ties with the Netherlands and together with Aruba they all form part of the Dutch Kingdom.
As a consequence, in January 2011 the IOC Executive Board took the decision to propose to the IOC Session in Durban this week to withdraw IOC recognition from the Olympic Committee of the Netherlands Antilles. This Olympic Committee (NAOC) was founded in 1931 and received Olympic recognition in 1950. Aruba was part of this Olympic Committee until 1986, when they stepped out of the Netherlands Antilles and got their own Olympic Committee, recognized by the IOC. This was possible due to the then effective Olympic Charter. In 1996 however, the IOC changed their Charter, demanding that countries first needed to be an independent state, in order to receive Olympic recognition.
As none of the five islands comply with this, the IOC Executive Board decided in January 2011 that none of them could get Olympic recognition, similar to Aruba.
The IOC session, currently taking place in Durban (South Africa) will not only withdraw the recognition of the Olympic Committee of the Netherlands Antilles, but also approve that the athletes from the islands are eligible to participate in the Olympic Games 2012, as independent athletes under the Olympic flag.
After 2012 the athletes will fall under the jurisdiction of the Olympic Committee of either Aruba or the Netherlands, as they all have the same Dutch passport.
With these expected decisions the international Olympic movement, consisting out 204 Olympic Committees will lose one of its oldest members in the Caribbean. It is therefore that the Central American and Caribbean Sport Organization (CACSO) consisting out 32 Olympic Committees sent a letter to IOC President Jacques Rogge, asking him to reconsider the decisions. They refer to other similar situations like Hong Kong, who underwent a similar political change, but remained with Olympic recognition.
NAOC president Mr. William Millerson did everything he could to get a similar status as Hong Kong. "It is very disappointing that the long-term interest of our athletes was not considered. Our Olympic history goes back 60 years, having won one Silver Olympic medal (1988) and one Bronze medal in the Youth Olympics (2010).Our sports development is in danger, as it is practically impossible for our athletes to represent Holland in Europe, 9000 km across the Atlantic Ocean. We don't have the structure or the funds to realize this."
The IOC session in Durban will discuss this situation probably on the 9th of July 2011.
###