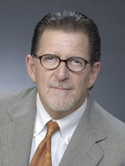 Our new site is designed entirely with our clients and potential clients in mind. We certainly hope they will use it as a resource to answer their initial questions, and then let us guide them through the legal process personally.
Atlanta, GA (PRWEB) July 07, 2011
Atlanta, GA Chestney Law Firm recently launched their website, providing a valuable online legal resource to current and potential clients.The site offers helpful information to remove some of the fear and uncertainty from the legal process, including basic information on Atlanta, GA DUI laws.
Website visitors learn how the experienced DUI attorneys at the Chestney Law Firm can assist them with their legal issue. The firm has developed a reputation for maintaining high ethical standards while aggressively representing clients throughout Atlanta, GA in DUI legal matters.
At the Chestney Law Firm, the staff deliberately keeps their caseload at a level where every case gets 100% of the attention it needs and deserves. Put simply, The Chestney Law Firm does not accept cases just to enter a guilty plea. This in turn ensures that they only accept as many cases as the firm can be prepared to fully defend all the way to a jury trial, if that is what it takes. On average, the lawyers at the Chestney Law Firm only handle about one case per week. This assures that each of our clients gets the attention they deserve. Attorneys at the Chestney Law Firm primarily in the following areas (but are not limited to):

If you have been charged with a DUI anywhere in North Georgia, call the Chestney Law Firm to speak directly to one of our DUI specialists. During that initial call, one of the lawyers will answer any urgent questions you may have. The only time you will not speak directly to a lawyer is if everyone is in court. If that happens, rest assured, one of the lawyers at the Chestney Law Firm will contact you by phone—usually before the day is through.
Founded in 1995, the lawyers at the Chestney Law Firm have more than 25 years of combined experience. For more information about the firm, please go to http://www.dui-lawyer.com/ or call 404-816-8777.
###