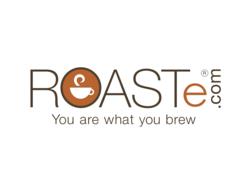 The new daily deals market is a great opportunity for smaller startups like ROASTe, but it can be tricky to come up with performance-based promotions that are financially beneficial
Boston, MA (PRWEB) July 06, 2011
Ingenuity, analytical strategy, and an opening in a recent marketing trend have given ROASTe.com leadership a shrewd angle on sales conversion. By optimizing deal-of-the-day affiliate marketing campaigns, ROASTe CEO Eyal Rosen reports the ecommerce company surpassed a milestone 10,000 paying customers last week.
The new online daily deals market finally allows small to medium sized businesses a chance to compete with online shopping goliaths like Amazon.com, EBay, and Walmart. Massively trafficked sites like Groupon, Facebook, and Living Social are offering tantalizing online discounts and promotions from third-party businesses. They targeted specific audiences for these deals from their enormous viewership to maximize sales turnover. Now, "David" can initiate a promotion with one of dozens of successful sites such as Groupon, and reach out to their pool of 10 million unique monthly viewers in hopes of drawing new shoppers and sales. If the deal is appealing enough, the small company's sling slays the giant and the consumer is won over.
One such company taking full advantage of the current daily deals trend is ROASTe.com.
Launched in 2010, ROASTe set out to fill a void in the $47 billion US coffee market. Riding the burgeoning "Third Wave" of coffee –the demand for high-quality coffee, and considering it an artisanal foodstuff like wine– ROASTe created a one-stop-shop for gourmet coffee and superior coffee equipment. Loaded with over 2,000 world-class coffee products from over a hundred award-winning roasters, top coffee brands, and vendors, ROASTe is building the largest online coffee marketplace. Intuitive search and recommendation tools allow shoppers to narrow their search through over a thousand coffees and hundreds of coffeemakers and accessories to find exactly what they want. Their coffee selections are "Roasted-to-Order" and delivered fresh to their door.
Here's the grind, so to speak. Despite a great business idea that meets a glaring need in the ecommerce sector, ROASTe is still a small startup with a limited marketing budget. Yet, in the uphill battle against stiff competition from Amazon, Buy.com, and smaller online coffee shops, they are quickly winning the position of the world's ultimate, go-to source for gourmet coffee. How are they doing that? They've simply integrated the power of daily deals into their already smart marketing practices.
Well, maybe it wasn't so simple.
"The new daily deals market is a great opportunity for smaller startups like ROASTe, but it can be tricky to come up with performance-based promotions that are financially beneficial. Businesses need marketing savvy to evaluate which deals will be profitable and how to negotiate the best deal for the company," informs Miko Levy, VP of Marketing at ROASTe.com.
"It's important to note that we needed to test several offers before determining which were ideal for each segment market of our target customers. Many consumers purely look to capitalize on exceptional deals and don't hold any potential for becoming repeat customers. We didn't want to start throwing away money just to bring new users into our database," he recounts.
CEO Eyal Rosen further explains the finesse required for making daily deal coupons work for a gourmet brand.
"Brand equity is one of the most important things to ROASTe. We couldn't risk diluting the customer experience. We are building here a quality brand name that will be associated with upscale products and class for a long time to come. Our goal was to strengthen this image while growing our customer base."
Rosen continues, "We learned how to optimize our deals to focus on upsales and encourage customer retention. At the same time, we figured out how to identify and weed out the wrong types of customers for us."
Since implementing deal-a-day affiliate marketing, monthly sales figures have doubled for ROASTe – according to sales reports a 205% increase to be exact. Over 30% of that increase has come explicitly from new customers arriving through coupon-listing services. According to Levy, even though these newly generated sales have come via discounts offers, profits are still growing at a rapid rate.
Levy adds, "Based on very positive initial results, we're excited to see the full power of coupon integration as we continue our current initiative."
The strategy must be paying off. Recently, ROASTe reached a milestone 10,000 paying coffee customers. They are a great example proving how small startups can compete with, and maybe even beat, the online shopping giants like Amazon and Buy.com.
For more information about this topic, or to schedule an interview with Miko Levy, please call (617) 395-1662 x 707, or email press(at)roaste.com.
###