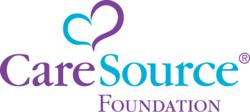 Dayton, OH (PRWEB) July 06, 2011
The CareSource Foundation, part of CareSource, a non-profit, public-sector managed care company, recently announced a $150,000 signature grant to support the Montgomery County Ohio College Promise Program's mission to provide life-changing, educational opportunities to Montgomery County students.
"Our goal is to provide children in poverty with the best opportunity for both high school and college graduation while also having an impact on their quality of life and their community," said Gary Smiga, College Promise Executive Director.
The CareSource Foundation's two-year grant ($75,000/year) will enable 10 College Promise Scholars to attend college at little or no cost to them or their families.
The program provides each College Promise student with a supportive mentor to improve or uphold school attendance, grades and behavior. Students who fulfill their pledge will earn a full scholarship opportunity to attend Sinclair Community College or Wright State University.
"We're thrilled to partner with College Promise, especially since it aligns so closely with our mission," stated Cathy Ponitz, Executive Director, CareSource Foundation. "Early intervention and education are keys to breaking the cycle of poverty for hundreds of young people in Montgomery County."
"CareSource's generous support will not only turn dreams into reality for this year's students, but will allow us to change lives for generations to come," Smiga said.
The CareSource Foundation invests in nonprofit organizations that focus on critical trends in children's health, community health issues, special needs populations and strategies to address the medically uninsured throughout Ohio and Michigan.
About the CareSource Foundation
The CareSource Foundation was developed to provide strategic health care solutions for the underserved through grants, outreach, medical expertise, community partnerships and volunteerism. For more information on the foundation, visit http://www.caresourcefoundation.com.
About CareSource
CareSource is a non-profit health plan founded on the principles of quality and service, delivered with compassion and a thorough understanding of the Medicaid consumer. By staying true to its mission of making a difference in the lives of underserved people by improving their health care, CareSource has become one of the largest and fastest growing Medicaid managed care plans in the nation. Today, CareSource serves more than 870,000 Medicaid and Medicare Advantage consumers in Ohio and Michigan.
With a strong focus on preventive care, CareSource utilizes a continuum of care model to members at all stages of health and illness. In addition to all required services, CareSource offers extra benefits such as a 24-hour nurse advice line, transportation to doctor's appointments, and a variety of care management programs. For more information about CareSource, visit http://www.caresource.com.
# # #