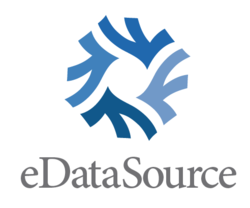 Our clients will be able to pinpoint specifically which of their competitors' email campaigns are achieving engagement.
(PRWEB) July 06, 2011
eDataSource, the leading provider of competitive intelligence for email and social media, now provides its clients with data on the email campaign open rates of major email marketers. Clients can quickly identify which competitors email campaigns are performing best and use this data to benchmark against their own email program.
With email campaign open rate information, eDataSource clients are now able to determine open rates of their competitors' emails as well as how many are being ignored or deleted. This competitive analysis is available as part of the company's insight reports, through the EDS Analyst system. Open rates for email campaigns is the newest addition to eDataSource's data and analytical capabilities focused on providing its clients with competitive intelligence and actionable insights for email and social media marketing. As part of its email campaign performance data, eDataSource also provides statistics on campaign reach: the number of unique recipients of an email campaign and inbox placement: the percentage of emails that make it to the inbox vs. the spam folder. With open rates we are able to determine the percentage of emails actually viewed by the receiver, the emails opened and deleted, and those deleted without ever being opened.
This groundbreaking advance in competitive intelligence for email marketing derives from eDataSource's unique combination of email campaign analytics and its growing panel of more than 750,000 inboxes. "With open rates, our clients will be able to pinpoint specifically which of their competitors' email campaigns are achieving engagement. This provides for benchmarking that is far more precise than general industry or market sector statistics. This adds greatly to the depth of analysis we are able to provide our email marketing clients," said Carter Nicholas, CEO of eDataSource.
Using the new open rate data, the team at eDataSource examined the email campaign open rates of retail giants Sears and Walmart, over a 30-day period. Over the 30-day period, Walmart had an average open rate of 35%, whereas Sears' open rate was just 11%; a significant 24% difference. While the company's email programs are similar in several respects, Sears sent out ten major "blasts" (campaigns going to more than half of its list) during the thirty day period, whereas none of Walmart's email campaign went out to more than half of its list during this period. The higher level of engagement experienced by Walmart could be a reflection of its more targeted approach.
Founded in 2003, eDataSource (http://www.edatasource.com) is the worldwide leader in competitive intelligence for digital marketing messaging. The company provides competitive intelligence products and services for interactive digital markets, publishers and service providers.
Contact us/Request a demonstration of EDS Analyst
For more information: Carter Nicholas at 212-514-1001 or carter(at)emaildatasource.com
###