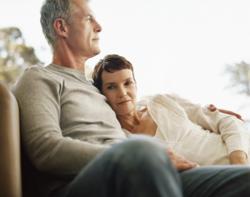 "We've seen manufactured home builders come and go in our company history; some were titans of the industry that ultimately failed due to over-extension."
Loma Linda, CA (PRWEB) July 07, 2011
The manufactured home industry generates billions of dollars in revenue each and every year. In the last five years, many publicly traded manufactured home builders have either lost significant market share, have filed bankruptcy or have been acquired via leveraged buy-outs. The fact that a small, privately owned manufactured home builder has remained a force within a multi-billion dollar industry is not only impressive, but shows that in a difficult economy, it is especially important to deliver high quality products and customer service to achieve success.
Each year, board members of the California Mobile Home Park Owners Alliance select a California manufactured home builder as the best in the industry. Their selection is based on a number of different variables including, but not limited to: quality of construction, energy efficiency, popularity of design and outstanding customer service.
The award is especially important as Hallmark-Southwest Corporation celebrates thirty-five years in business this year. Since 1976, Hallmark-Southwest Corporation has built craftsman quality manufactured homes that exceed not only industry standards, but energy efficiency guidelines as well. In addition, Hallmark-Southwest has remained a private, employee owned company throughout its history.
"It makes me proud to know that Hallmark-Southwest has been able to stay in business throughout the last 35 years and still achieve recognition from our industry peers…" said Luca Brammer, Director of Business Development for Hallmark-Southwest. "We've seen manufactured home builders come and go in our company history; some were titans of the industry that ultimately failed due to over-extension. Not only have we managed to stay alive in difficult economic times, such as we are experiencing now, but we have also been able to add industry exclusive product lines, such as our Net-Zero energy efficient homes as. I feel we've been able to whether the storm in the economy because we build homes people truly appreciate and admire. The future is bright for Hallmark-Southwest!"
Hallmark-Southwest builds craftsman quality manufactured homes that, on average, cost more than the competition. Regardless of the present economic conditions and fallout in the real estate and construction industries, Hallmark is poised for long-term growth and stability. Hallmark-Southwest provides products people want, customer service people appreciate and they have proven themselves as fiscally responsible over the last thirty-five years.
Hallmark-Southwest Corporation: Craftsmanship Lives
About Hallmark-Southwest Corporation
Hallmark-Southwest Corporation is an employee owned company started in 1976 by craftsmen in the home building industry. Hallmark-Southwest offers a wide range of manufactured home models built with both quality of construction and energy efficiency in mind. The Hallmark-Southwest Corporation lives by the motto "Craftsmanship Lives."
For more information, Hallmark-Southwest Corporation can be reached at +1-909-796-2561 and at http://www.hallmarksouthwest.com.
Post Comment: Trackback URL: http://www.hallmarksouthwest.com
###