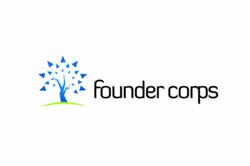 The FounderCorps Fellows Program will allow us to accelerate start up activity in our region and incentivize and support new technology entrepreneurs
Mclean, VA (PRWEB) July 06, 2011
FounderCorps, a not-for-profit organization promoting entrepreneurial and economic development in the Greater Washington Region, today announced the establishment of the FounderCorps Fellows Program. The new grant program supports FounderCorp's mission of promoting technology entrepreneurship in the Greater Washington Region and selects individual entrepreneurs nominated by FounderCorps members for long-term mentorship and guidance. The initial activity of the FounderCorps Fellows Program will be to provide prizes and assistance to winners of business plan and creation competitions organized by FounderCorps' partner organizations.
Since its inception in early 2011, FounderCorps has assisted a number of community groups and Universities in business formation and mentorship activities, including George Mason University, George Washington University, University of Maryland, Startup XLR8R and others. FounderCorps intends to expand its activities with these and other groups over the coming year.
"FounderCorps is off to a great start," said Jonathan Aberman, President of FounderCorps. "We've been able to do a number of meaningful things to help regional entrepreneurship in a very short time. We are hoping that the FounderCorps Fellows Program will allow us to accelerate start up activity in our region and incentivize and support new technology entrepreneurs."
"The FounderCorps Fellows Program is another way for us to reinforce our mission," said Tien Wong, a member of FounderCorps' Board of Directors. "We formed FounderCorps to promote greater coordination between experienced entrepreneurs and new business creation. There is a lot going on in our region, and we are dedicated to providing the experienced entrepreneurs' perspective to connect the dots between entrepreneurs and technology company creation. We believe that there is a uniquely successful version of entrepreneurship here, and we want to promote and provide resource to this community for sustained growth."
For additional information on the news that is the subject of this release, contact Jonathan Aberman or visit http://www.foundercorps.org.
About FounderCorps
FounderCorps is an not- for- profit organization that is managed by experienced technology entrepreneurs for the benefit of entrepreneurs in Washington, DC, Northern Virginia and suburban Maryland. Its members are experienced technology entrepreneurs who have started, managed or exited successful technology businesses. FounderCorps promotes technology entrepreneurial development by actively partnering with existing organizations to create a supportive infrastructure for technology entrepreneurship. FounderCorps' core mission is to promote a broader and deeper technology entrepreneurship community in the Greater Washington Region.
###