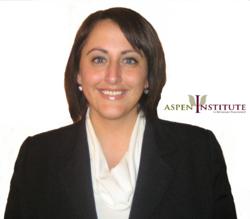 Syracuse, UT (PRWEB) July 06, 2011
Aspen Institute for Behavioral Assessment, a comprehensive diagnostic and assessment facility for struggling teens, has announced the addition of numerous testing services to enhance its position as the go-to resource for parents and professionals needing clarity of diagnosis and optimal intervention options for their teens/clients. These added services have been at the direction of neuropsychological expert, Dr. Sharelle Baldwin.
"We are thrilled to have the talented staff and innovative tools to implement all of these additional assessments and evaluations," said Dr. Baldwin, Program Director for the Institute. "Since its creation four years ago, the Institute has been an extremely helpful resource for professionals and families who may be struggling or frustrated with their client or child's behavior, and these new services will only add to our ability to make the best determination for the adolescent's recommended treatment."
The new services that complement the Institute's existing core testing include the application of validity and screening instruments, additional psychological and neuropsychological testing, and assessments related to family dynamics, self-concept, behavior and functioning, and vocation. The Aspen Institute for Behavioral Assessment is the only known facility to offer such a comprehensive combination of testing for adolescents.
Dr. Baldwin, who earned her Ph.D. in clinical psychology with dual concentrations in neuropsychology and forensic and police psychology, believes "The brain is what drives behavior, so looking more closely at its possible dysfunction and the relationship that has on an adolescent's behavior through innovative diagnostic tools is fascinating and telling."
"Sharelle has been a tremendous asset to the Institute and is instrumental in its success and growth," said Susan Cambria, Vice President of Aspen Education Group, the parent company of the Institute. "Her commitment to providing solutions for families and professionals is evident in these added tests and evaluations."
Dr. Baldwin's passion for neuropsychology is further illustrated in her co-authored article "Right Hemisphere has the Last Laugh: Neural Dynamics of Joke Appreciation" which appeared in the Cognitive, Affective, & Behavioral Neuroscience Journal. In addition, Dr. Baldwin has been active on the speaker's circuit, leading industry and community lectures on the relationship between the brain and behavior.
"Too many families are frustrated with their child's behavior and are seeking clarity of diagnosis. The Institute provides them with a solution and I am pleased to play my part in this process," said Dr. Baldwin.
The Aspen Institute for Behavioral Assessment is licensed as a specialty psychiatric hospital with 24 hour/day nursing for adolescents from 13-17 years old. The average length of stay ranges from 30-45 days depending on the clinical need. The Institute's mission is to provide stabilization, diagnostic clarity, and the formulation of a longitudinal treatment plan for optimal treatment options. The diagnostic profile served at the Institute includes the full continuum of mental health disorders. The assessment is achieved via psychotherapy, psychological testing, classroom assessments, therapeutic milieu, and psychiatric stabilization. The therapeutic assessment is a multi-disciplinary approach consisting of two hours of individual therapy, one hour of family therapy and five hours of group therapy weekly by fully licensed therapists. Weekly psychiatric sessions occur for medication management and full psychiatric evaluation. At the end of the assessment, each family receives a "roadmap" to guide them through the next stage of treatment and life.
The Aspen Institute for Behavioral Assessment is a program of Aspen Education Group, the nation's leading provider of therapeutic education programs for struggling or underachieving young people. Aspen's services range from short-term intervention programs to residential treatment, and include a variety of therapeutic settings such as boarding schools, outdoor behavioral health programs and special needs summer camps, allowing professionals and families the opportunity to choose the best setting to meet a student's unique academic and emotional needs. Aspen is a proud member of the National Association of Therapeutic Schools and Programs (NATSAP). Aspen also is a member of CRC Health Group, the nation's most comprehensive network of specialized behavioral care services. Since 1995, CRC Health Group has been achieving successful outcomes for individuals and families.
###