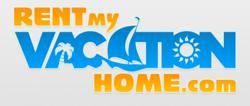 Kalin also said, "We have been the innovators in scam proof reservation technology. So for us to be the first in the Rent My Ocean Home web site business is not unusual."
Washington, DC (PRWEB) July 06, 2011
Rent My Vacation Home (RMVH) has now added Rent My Ocean Home to its web family of 83 web sites.
Rent My Vacation Home will be offering vacation homes on Rent My Ocean Home. This web site specializes in ocean vacations in the USA.
Rent My Vacation Home is now offering Rent My Ocean Home to all of its new and existing customers.
Rent My Vacation Home CEO Mr. Jay Kalin said, "We are finished now but we believe that with all the resources in place Rent My Ocean Home will be a great help to vacationers and owners along the east and west coast.
Kalin also said, "We have been the innovators in scam proof reservation technology. So for us to be the first in the Rent My Ocean Home web site business is not unusual."
At this time there is no place a renter or vacationer can list and search a network of 83 different web sites that are advertised individually but here on this network .They have 70,000 listed vacation homes ans 5,000 visits a day.
This summer of 2011, before renting a vacation home check out Rent My Ocean Home where the ownership now through Rent My Vacation Home warranties every stay against fraud.
The web site specialize in surf, sun, waves, and things to do in all ocean areas on the Atlantic and Pacific.
Most vacationers in the summer go to the beach, according to USA Today, so this site makes a good fit as it specializes in these beach homes.
If any traveler this year is going to the ocean and they love the beach or they own property near or on the beach this is a site Rent My Ocean Home they should visit.
For more information contact Mr. Jay Kalin at 800-699-7684.
###