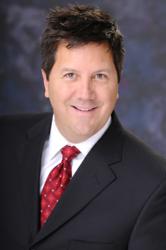 Altamonte Springs, FL (PRWEB) July 05, 2011
BioPlus Specialty Pharmacy (BioPlus) today announced that Bill Cook has been named Vice President of Sales. In this position, Cook will be responsible for the national sales force of one of the leading specialty infusion companies in the United States.
"In the many years that I've known Bill, he always brings record growth with sales professionals known for integrity and success. BioPlus is excited to have his leadership as we launch our new Best in Class therapy programs in intravenous immunoglobulin (IVIG), oncology, hepatitis C, and hemophilia," states Russell Gay, Chief Strategic Officer at BioPlus.
Cook comes to BioPlus from CareSouth, where in his position as Senior Vice President of Business Development and Sales he played a significant role in leading overall sales activities for that company. Cook was previously Vice President of Sales at United Therapeutics, Accredo Health, and Gentiva.
"Bill brings over 23 years of health care industry experience as a dynamic, high-performance sales executive to his new position at BioPlus," notes BioPlus President and CEO Dr. Stephen Vogt. "His extensive experience in building and leading top-flight sales teams, strategic planning, incentive compensation design, and market positioning is the perfect match for BioPlus as our company continues to grow and expand in the specialty pharmacy industry," he adds.
About BioPlus Specialty Pharmacy
Florida-based BioPlus is a pharmacist-owned national specialty infusion pharmacy company designed to provide high-touch services and specialty pharmaceuticals for patients with chronic diseases such as arthritis, hepatitis C, cancer, and others. Licensed in all 50 states, BioPlus is one of the nation's largest independent specialty pharmacies. Accredited by the Community Health Accreditation Program (CHAP), patients can contact the Pharmacy toll free at 1-888-292-0744.
# # #