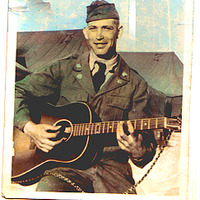 The American Heart Association is partnering with Living to Play Again to raise public awareness and funding for heart health education
Forest Knolls, CA (PRWEB) July 08, 2011
Two northern California talents arrive in Branson Missouri this July to shoot a documentary film benefiting the American Heart Association. Debra Amerson, a visual artist, entrepreneur and documentary filmmaker, along with Cullen Gray, a gifted young musician are residents of two tiny country villages in northern California. But what's not so tiny is their goal to raise funds to make a movie and to help spread awareness about better heart health. The American Heart Association is partnering with Deeper Green Studios, the film's producer to raise public awareness and funding for heart health education. To learn more, watch the video trailer now.
Filming begins July 13-17 in Branson. Amerson, a member of the Community Media Center of Marin, along with a local Springfield Mo film and sound crew will document the events. Cullen Gray is a sophomore studying music and performing arts at Cornish College of the Arts in Seattle, Washington. He will be playing his signature finger style guitar on stage during a live acoustic performance with a very special local guest.
Amerson's uncle, Benton Duncan, 82, a thirty-year Ozark Mountain resident, and a once-avid guitar player regularly performed years ago at the Taney County Community Center for square dances. Duncan loved playing lively Polka songs, especially for those twirling, swirling square dancers. Today, however, Duncan suffers from severe heart failure. Having put his instrument aside for the past few years while caretaking his long time companion who passed away a couple years ago and because of his own illness, Duncan will pick up his guitar, stretch his stiff fingers and join 19 yr-old Gray at the Branson RecPlex on July 16th.
Amerson recalls "When I talked with my Uncle Benton last year, he was really down because of his heart condition and he hadn't been playing his guitar. I just thought 'what can I do for him to re-connect him with his music—his creativity'? Then, my neighbor Cullen Gray popped into my head. He is a talented young guitar player and I knew if I could somehow arrange a guitar play-date for them that it would make my uncle Benton so happy. That's when the idea of the documentary film project was born. We're calling this documentary Living to Play Again. The video trailer explains the film in greater detail." For more information visit the Living to Play Again website.
The project will also document Amerson's family reunion in Branson. "My relatives are real characters. Everybody comes from different parts of the US, from multiple economic spectrums, with diverse religious beliefs, political affiliations and differing views on cultural diversity —that's what makes me so passionate about this project. Nothing's scripted, so there will likely be some very touching and also funny scenes in front of the camera." I haven't seen my uncle Benton in 30 years."
Cullen Gray adds "I'm really excited about this project. It's my dream to travel and perform in places unknown. Playing music is a way to connect with others and I'm looking forward to meeting Benton. This trip will certainly be a one of a kind experience."
Amerson replies "Please help us give our film a happy ending and give hope to millions with heart disease. To keep this film independent, and to create something that can inspire change in the way we treat ourselves and others, we're counting on financial--and food donations to keep it going". To make a secure, tax-deductible donation online visit, the Living to Play Again Fundraising campaign is on IndieGogo, the world's leading international funding platform on the web.
For just a few dollars, you can receive special gifts and a tax deduction to show our appreciation. From the bottom of our hearts, we thank you for helping us inspire more Americans to strive for better heart health."
Duncan & Gray perform Saturday, July 16, 2011 from 5:30-7 pm at the Branson RecPlex. The venue seats 80 people max. Family and friends will be seated first, then the public will be invited inside to fill the remaining tables and then we'll close the doors. Delicious heart-healthy finger foods and non-alcoholic drinks provided by local Branson restaurants and catering companies will be on hand. The live acoustic performance by Duncan & Gray is a fundraiser for the film and benefits the American Heart Association. Admission is free. A donation box will be available at the door and your financial contributions will be greatly appreciated.
Since this concert performance event is being filmed for a documentary, all persons attending are required to sign a release form stating that you agree to be filmed. For more information, please visit the Living to Play Again website.
###