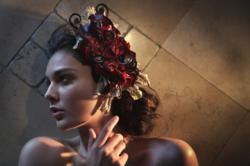 In a sea of wedding blog sameness, Junebug Weddings stands out as true experts.
- Liene Stevens, Digital Marketing Strategist, Splendid Communications
Seattle, WA (PRWEB) July 06, 2011
JunebugWeddings.com is celebrating its fifth birthday all this month with a recap of their most popular posts and Real Wedding features over the last five years, plus tons of luxury giveaways from The Aisle of New York, Mikasa, Caruh Aveda Salon, drop it MODERN, and more.
Launched on July 1st, 2006, Junebug Weddings was created by three wedding photographers with two goals in mind; to help make wedding planning easier for couples by providing encouraging editorial and a highly-vetted Hotlist of top wedding professionals, and to support outstanding wedding professionals by offering them a clear alternative to the oversaturated mass advertising market. Since then, Junebug Weddings has consistently set trends in the wedding blogging industry, which now includes thousands of blogs catering to the 60 billion dollar U.S. wedding market.
Originally launched as a local luxury resource for brides in the Pacific Northwest, the Junebug Weddings team has continuously expanded their membership network of top wedding professionals, launching their Southern California Plan Your Wedding Hotlist in 2009, and their World's Best Wedding Photographers Hotlist in 2010. They are now well known for promoting the work of the most prestigious group of wedding professionals in the world. Sought after as public speakers on branding and marketing, they've authored and co-authored two books on wedding planning, The Knack: Planning Your Wedding, and the Bridal Bible due out in 2012.
###