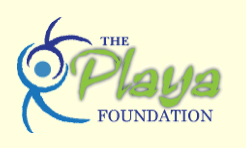 Los Angeles, CA (PRWEB) July 11, 2011
The Playa Foundation is proud to announce the winners of The Playa Awards in Advocacy Journalism, a writing contest for students of journalism at Princeton University. Mel Newbery is the winner of the $500 prize for her article "Adults with Autism: A Population Abandoned." In addition, honorable mention awards of $250 are each awarded to Maia Ten Brink for "The Shadow of Suicide" and Tara Thean for "Coming Back."
The goal of The Playa Awards in Advocacy Journalism was to reward students who present a real-life problem and provide a sustainable solution in one of the following categories: Children/Education, Environment, Health, Women's Issues and Peace. Pictures, videos and/or links could be part of the article. Students were limited to one article entry each.
A panel of experts in the advocacy field reviewed entries. Judging was based on originality, depth of insight, skill of presentation and contribution to a reader's understanding of the topic, as well as the identification of a valid and sustainable solution. Professors teaching journalism courses were encouraged to nominate exceptional papers from their classes.
The Playa Foundation is committed to inspiring effective solutions and supporting those who will carry them out. It is in the spirit of being in the service of all nations that The Playa Foundation collaborated with Princeton University in The Playa Awards in Advocacy Journalism.
The Playa Foundation supports other nonprofit organizations that nourish children's health, education and welfare. This is accomplished by carefully selecting nonprofit partners who serve children and youth, ages 0-21, in the United States and internationally. Through strategic grants, The Playa Foundation encourages and stimulates these organizations' work.
# # #