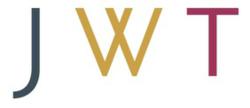 Hyderabad, India (PRWEB) July 06, 2011
JWT, the leading global advertising network and India's largest integrated communications company, has agreed to acquire a majority stake in Mindset Advertising Private Limited, Hyderabad's highly awarded advertising agency, which had so far been a JWT associate.
Speaking on the occasion, Colvyn Harris, CEO of JWT India, said "Hyderabad figures as one of the most promising cities in JWT's growth plans and the integration of Mindset into our global operations gives clients in the city access to the best of what JWT has to offer worldwide. It also gives them access to the services of our family of specialist companies in various communications-related fields, including media planning and buying, digital communications, activation, public relations and market research."
Santha John will head the JWT Hyderabad operation, which has a number of blue-chip clients, especially in Hyderabad's key sectors of IT, education, health-care and infrastructure.
According to Santha, "We are proud to be part of JWT. We have been reputed to be 'the best advertising brains in Hyderabad, under one roof' and that, of course, will continue with our leadership team of Ram Gedela, Chief Executive Officer, Anvar Alikhan, Director Creative, and Mark Samuel, AVP & Senior Creative Director, firmly in place. With full access to JWT's global resources, we now look forward to being able to offer our clients in Hyderabad an even higher level of service."
JWT Hyderabad consists of a team of 44 people and offers a full-service range of creative services, strategic planning and execution in digital, print and television. Major clients include ADP, Airtel, and Pepsi.
On the acquisition, Michael Maedel, JWT President stated, "With the acquisition of Mindset, JWT is represented at a level that allows us to further capitalize on the opportunities developing in the market along with our clients, and to offer more advanced advertising and marketing solutions that meet clients' needs."
About JWT APAC
JWT opened their first offices in Asia Pacific in 1929. JWT APAC, now headquartered in Singapore, has 3,000 employees spread across 18 countries.
Not only are we recognized as one of the largest and most experienced agencies in APAC, but also one of the most creative.
In addition to working with JWT's prestigious multinational clients, JWT APAC works with some of the Asia's largest brands including Thai Airways, Singapore's Economic Development Board, Bharti Airtel and COFCO.
About JWT
JWT is the world's best-known marketing communications brand. Headquartered in New York, JWT is a true global network with more than 200 offices in over 90 countries employing nearly 10,000 marketing professionals. JWT consistently ranks among the top agency networks in the world and continues its dominant presence in the industry by staying on the leading edge—from producing the first-ever TV commercial in 1939 to developing award-winning branded content for brands such as Freixenet, Ford and HSBC.
JWT's pioneering spirit enables the agency to forge deep relationships with clients including Bayer, Cadbury, Diageo, DTC, Ford, HSBC, Johnson & Johnson, Kellogg's, Kimberly-Clark, Kraft, Nestlé, Nokia, Rolex, Royal Caribbean, Schick, Shell, Unilever, Vodafone and many others. JWT's parent company is WPP (NASDAQ: WPPGY).
About Mindset
Mindset was founded in 1998 and is based out of Hyderabad. The agency holds a leadership position in the Hyderabad market and offers a full bouquet of advertising services with a rich mixture of talent from international agencies.
Mindset has a unique understanding of the market and dynamics, built from over 30 years experience in the market.
CONTACT
Erin Johnson
JWT Global Communications
e: erin.johnson(at)jwt(dot)com
t: +1 646 644 6576
Alyson Valpone
JWT APAC Communications
e: alyson.valpone(at)jwt(dot)com
t:+65 6880 5122
###