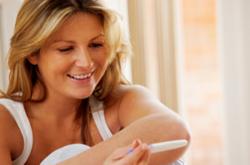 Let YourPregnancyFriend.com be your friend in times of need
(PRWEB) July 08, 2011
A mother herself, Zarifah is well aware of the many stories, fears and misinformation to which pregnant women are exposed. It's especially difficult for those experiencing their first pregnancy to separate fact from fiction. Zarifah developed the website to allay fears, educate women and help them understand the changes pregnancy brings.
The website provides a wealth of information on all facts of pregnancy. Women will learn about morning sickness, early pregnancy symptoms, signs of labor and post-partum depression. The site also provides information, tips and tricks for using natural remedies. They can be used to address various symptoms women may find unpleasant, as well as those associated with post-partum depression that doesn't rely on costly prescription medications.
From the moment a woman becomes pregnant, her body begins to undergo hormonal changes that will affect her throughout the entire pregnancy and beyond. It's important for women to recognize that mood swings accompany those changes, and their sense of taste and smell may also be altered. Women may not be able to tolerate certain scents or eat their favorite foods. One of the early pregnancy symptoms may be a feeling of nausea in the morning, also known as morning sickness.
Tenderness in the breasts, spotting and cramping can also accompany early signs of pregnancy. Some women experience few, if any symptoms, while others have several. Each woman and each pregnancy is different. A woman's first pregnancy won't necessarily follow the course of subsequent pregnancies.
Women in their early weeks of pregnancy may also have food cravings and bloating. Some women feel energized, while others feel lethargic and tired. It's important to remember that most, if not all, symptoms will disappear as the pregnancy progresses.
Being pregnant is a wonderful time in a woman's life and one that should be enjoyed. The website at YourPregnancyFriend.com is a friendly place to turn for facts and information. The discomfort and early pregnancy symptoms usually disappear within a few weeks, allowing women and their partners to plan and anticipate the coming new arrival in their lives with joy.
For more information about pregnancy http://www.yourpregnancyfriend.com is the site to visit
# # #