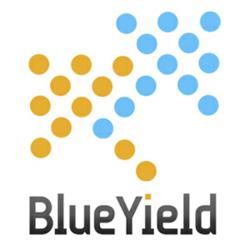 BlueYield's great rates and expert guidance process for financing and facilitating private-party sales are the best I have seen.
Mission Viejo, CA (PRWEB) July 06, 2011
BlueYield, a consumer auto finance lending exchange and leading provider of private-label affinity automotive financing programs, today announced that it has teamed up with miindia.com to offer auto financing solutions to the Indian community throughout the state of Michigan and the United States.
BlueYield's products and services are well designed to meet the many needs of the micro communities that they serve. Consumers, such as the visitors to the miindia.com site, are increasingly flocking to destination portals that are relevant to their interests and can offer services and resources that matter to them. BlueYield's custom approach to each of these communities allows for highly targeted messaging and design that delivers a pleasing customer experience.
Miindia.com is a leading source of information, social networking, services, and products to meet the needs of the Indian community. Since 1999, miindia.com has been the leading resource for people connected through a common ethnic thread. Visitors to the miindia.com site can now access the most competitive purchase and refinance rates available in the market today. Visitors can also take advantage of BlueYield's Private Party Sales Process and personalized service, which makes the process of selling your auto to another individual straightforward and effortless.
"We are very pleased to partner with BlueYield to offer an automotive finance solution to the members of our community," said miindia.com CEO Anand Kumar. "We have enabled the buying and selling of cars between private individuals for years. However, we were missing a good financing mechanism. BlueYield's great rates and expert guidance process for financing and facilitating private-party sales are the best I have seen. We were looking for a partner with the product depth and knowledge in this specialized segment of the auto financing market. We believe that BlueYield is just that partner."
"Our auto financing platform is the perfect fit for miindia.com," said Doug Bower, EVP of Business Development for BlueYield. "Visitors to the site have come to expect a high level of service in transacting business through the miindia site. Person-to-person vehicle sales can be very cumbersome. Our process allows both the buyer and seller to accomplish the transaction in a greatly simplified process. We provide the financing for the buyer, and the seller can feel confident in knowing that the document transfer will happen in a timely and efficient manner."
About Blue Yield, LLC
BlueYield is a "direct-to-consumer" auto finance lending exchange, delivering exceptional value to our affinity partners, consumers, lenders and lead sources. The Company deploys proprietary technology, sophisticated processes and high-touch service to create a unique experience for consumers seeking an alternative to dealer-sourced financing. BlueYield's advanced technical capability combined with a national network of established lenders creates an efficient platform for marrying the automotive finance needs of borrowers with the financial resources of lenders. BlueYield delivers robust financing solutions through affinity partners such as AAA and Hertz; lending partners Anheuser-Busch Employees' Credit Union and Arizona State Credit Union; as well as powering the online brands AffinityAutoLoans.com, BlueMonkeyJunction.com, and AutoClubFinance.com.
###