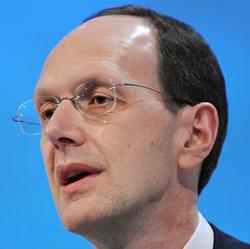 (PRWEB UK) 8 July 2011
They are inspired by, and take as their benchmark, the highly respected and consumer-led UKCSI (UK Customer Satisfaction Index) launched by the Institute of Customer Service in 2007.
The Awards are open to all UK organisations in the private, public and third sectors and are free to enter. The programme covers 15 categories – 12 of which can be entered directly and a further three 'People's Choice' awards that are nomination only.
The categories are:

customer satisfaction innovation of the year
employee engagement strategy of the year
Eptica customer communication strategy of the year
best application of technology award
best customer satisfaction strategy award
customer commitment award
quality service provider of the year
customer focus award – SME
customer focus award – large enterprise
customer service leadership award
best use of social media award
customer feedback strategy award
Finalists in the UK Customer Satisfaction Awards will demonstrate consistent commitment to customers at the highest level. Innovative, sustainable and ethical strategies that build customer trust and respect will be the hallmark of the winners.
The awards will follow the Institute's annual conference. Winners will be announced at a glittering black tie dinner to be held at London Marriott Hotel, Grosvenor Square on 6 March 2011.
Further information
To download entry forms for the UK Customer Satisfaction Awards 2011 or for more information about the Institute's conference – customer service: the competitive advantage - go to: customerserviceconference.co.uk
About the UKCSI
The Institute launched the UK Customer Satisfaction Index (UKCSI) in 2007 and it is repeated every six months. This latest UKCSI is based on a sample of 26,000 adults surveyed annually.
The UKCSI results are determined on a geographically and demographically representative sample of UK adults and data is collected for all organisations with a high market share in each segment of the private sector and the main players in the public sector.
For more information or to purchase our latest sector results: http://www.ukcsi.com
About the Institute of Customer Service
The Institute of Customer Service is the professional body for customer service whose primary purpose is to lead and raise customer service performance and professionalism.
It is the authoritative voice of customer service and a catalyst for all those whose focus is on the delivery of world-class service experiences.
The Institute is a membership body with a community of more than 350 organisational members - from the private, public and third sectors - and around 7,000 individual memberships.
For more information about the Institute of Customer Service go to: http://www.instituteofcustomerservice.com
###