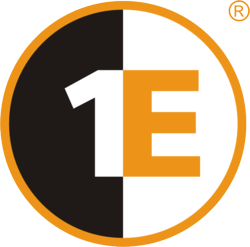 London and New York (PRWEB) July 06, 2011
1E, the global leader in IT efficiency software, today welcomes technology industry guru Dr. Steve Garnett as Non-Executive Director. Dr. Garnett boasts one of the most distinguished careers of any European executive in the software industry, having recently been named one of the 50 most influential Britons in Technology .
Dr. Garnett has previously held executive management positions at three software organizations, which grew to become recognized among the most successful software companies in history. He joined Oracle Corporation prior to its IPO in 1986, where he spent 12 years and saw it grow to become the world's second largest software company. At Oracle, he held a variety of sales and technical roles including director of UK sales, vice president European Marketing & Alliances and was the youngest member of the European management team.
He then joined Siebel Systems in 1996 as vice president of Europe and was a member of the founders circle. Within eight years, the company became the world's fifth largest software company. In 2003, together with former Oracle colleague Marc Benioff, Dr. Garnett became part of the executive team at salesforce.com, helping take the company public in 2004 and seeing it receive a Top 100 Most Innovative Companies nomination from BusinessWeek.
Commenting on the appointment, Sumir Karayi, CEO, 1E says: "We are committed to hiring outstanding talent. In welcoming Steve Garnett to 1E, we have found one of the most distinguished, bold leaders in the IT industry at a time when the market recognises a clear need for efficiency and thus for our unique solutions. We are growing our commercial team rapidly to meet this demand. Steve brings to 1E a wealth of commercial expertise and fantastic relationships across the industry, coupled with a passion for philanthropy and operational excellence. His industry expertise is the perfect fit for us as we drive our Efficient IT strategy forward."
Of his new role, Dr. Garnett says: "This is a very exciting time for 1E. I am passionate about joining a company that has saved its customers over $1bn simply by driving out IT waste – that's game-changing innovation. The executive leadership team has established a solid platform for growth with its Efficient IT strategy and solution set. I am energised and ready to deliver."
Dr. Garnett will work alongside existing non-executive board members David Carman and Barbara Karayi, to advise the 1E Executive Leadership team.
The Executive Leadership team at 1E includes Sumir Karayi, Chief Executive Officer; Nick Milne–Home, President, 1E Inc.; Richard Lowe, Chief Commercial Officer; David Tiplin, Chief Financial Officer; and Sophie Chang, VP of Software.
About 1E
1E believes that every one of its customers should expect more from their IT. Founded in 1997, 1E pioneered advanced PC power management with the release of ground-breaking solutions like NightWatchman® and WakeUp™. That innovative approach has continued with the development of revolutionary concepts like Useful Work™, Drowsy Server® and Computer Health™ as part of a unique range of industry-leading solutions. Headquartered in London and New York and with 16 million licenses deployed world-wide, more than 1,400 organizations in 42 countries have trusted 1E to help them to work effectively, productively and sustainably. We have many imitators, but there is only one 1E. For more information, please visit http://www.1e.com and follow us on Twitter: http://www.twitter.com/1ENews.
###