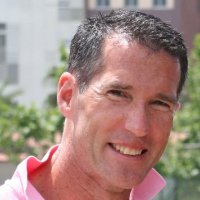 I see tremendous growth opportunities for YESpay in mainland Europe and fully expect to bring on board a number of large cross-border partners and merchants for such a compelling product.
(PRWEB UK) 6 July 2011
Simon Curtis has recently joined YESpay's headquarters in the UK, as the new SVP Strategic European Sales & Business Development. Simon Curtis brings more than 20 years of experience in retail covering business consulting and IT systems delivery. He also successfully ran a retail IT Software Company for 10 years, delivering enterprise and point solutions to UK and overseas clients.
Simon's arrival in the European team is part of YESpay expansion strategy in the UK and mainland Europe. "YESpay is uniquely placed to offer merchants a fully integrated multi-channel payments platform, and help business and consumers leverage the new mobile and NFC technologies through our Wallet Services products. I see tremendous growth opportunities for us in mainland Europe and fully expect to bring on board a number of large cross-border partners and merchants for such a compelling product" declares Simon Curtis, SVP of Strategic European Sales and Business Development of YESpay International.
He is already the source of excitement in the company as he explains his role and why he joined YESpay. "My goal, as the SVP of European Strategic Sales and Business Development, is simple: it is to get YESpay recognised and established in Europe as one of the leading payments service providers and as a full multi-channel service". To achieve this Simon Curtis is looking to expand YESpay's presence in continental Europe leveraging cross-border customers present in the UK and in Ireland and bringing on board new partners.
This predicted European growth is very promising as YESpay is the only payments service provider to offer unique value added services powered by a highly resilient system based on cloud computing architecture. "YESpay has proved itself to be a very successful business, not only because of its innovative products but also because of its business foundation allowing the high efficiency of the service" comments Simon Curtis.
YESpay is today present in 35 countries in Europe through its certification with Elavon. Simon Curtis admitted that "the majority of our business is in the UK, but I can imagine that in 3 to 5 years the proportion of European cross-border sales compared to UK sales will grow to 60% of our revenue".
"What attracted me to YESpay is their big sense of innovation: they are the first to develop their managed service on 'active active cloud computing architecture' and are now leading innovators in multi-channel payment solutions." He also explained that his time will be focused on developing the strategic partner and merchant community as "our partners are key and we need to forge closer relationships, understand their clients' needs and help them navigate through complex regulation and security issues surrounding the payments industry."
"YESpay is expanding to the next level in the market and this is the right time to launch our strategies for growth. We are delighted to have Simon join the senior management team, his knowledge and experience in retailing and consulting will be a valuable asset to YESpay and our partners" affirms Rohit Patni, co-founder and EVP Sales & Marketing of YESpay.
About YESpay International Limited:
YESpay International Ltd. provides highly secure and scalable EMV Chip & PIN and Interac credit/debit, contactless, e-commerce and gift card payment services to merchants in Europe and North America. Through EMBOSS, YESpay's payment gateway, merchants can accept integrated card payments within EPOS, MOTO and e-commerce systems with minimal capital investment and low services costs. EMBOSS has been generically pre-accredited by major Card Acquirers in Europe and North America (including First Data Merchant Service, Chase Paymentech) ensuring merchants can upgrade their retail systems within 2-4 weeks without further bank approvals. Besides, EMBOSS is end to end PCI DSS Level 1 certified and supports enhanced security features such as Point-to-Point encryption and tokenization, making sure that no card data is exposed to the merchant or transmitted over unsecure networks. http://www.yes-pay.com
YESpay International Ltd Offices:
UK Headquarters: Checknet House, 153 East Barnet Road, Barnet, EN4 8QZ, UK
UK/Europe Phone: +44 - 203 - 006 - 3790
Canadian Office: 116 Spadina Avenue, Suite 201, Toronto, Ontario, M5V 2K6, Canada
Canada/USA Phone: 1 855-YES-PAY- 1
PR Contact: Sophia Dahri, Marketing Manager, ext. 505, sophia(dot)dahri(at)yes-pay(dot)com
###