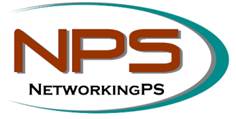 "Working together with SolveDirect we are able to offer our joint customers a 360' service integration solution in the cloud. We deliver scalable, cost-effective, multi-vendor service via seamless collaboration between different service partners.
Sunnyvale, CA (PRWEB) July 07, 2011
By bringing together the industry's best minds and most experienced resources, NPS customers benefit from the interaction and shared experiences that occur during projects that look to the future. "We specialize in multi-vendor environments and understand the critical business issues of our customers when it comes to Service Management across the virtual enterprise and in a global environment. Outsourcing and sub-contracting to third-party providers make it possible to tap into much larger pools of dedicated expertise at economies of scale; however, connecting their different service management workflows in real-time with second, third, and fourth tier service providers for global service delivery monitoring and SLA compliance brings many new challenges," explains Martin Smith, CTO at NPS. "Working together with SolveDirect we are able to offer our joint customers a 360' service integration solution in the cloud. We deliver scalable, cost-effective, multi-vendor service via seamless automation and collaboration between many different service partners without requiring additional hardware or infrastructure. For small to mid-size partners, NPS offers a direct web interface via SolveDirect to log service incidents directly, eliminating the need for phone calls, faxes and e-mails. In a matter of weeks we can connect a new customer or strategic service provider with real-time service management anywhere in the world."
Building on its core competencies in software, systems, networks, and services, NPS provides a wide range of information processing solutions. Additionally, the company is member of The Cloud Computing Consortium at Stevens Institute which is formalizing Cloud Computing processes and developing guidelines for customers planning Cloud Computing projects. SolveDirect's Cloud-based Service Integration solutions perfectly fit to NPS' portfolio of Network Management Solutions and Professional Services Offerings including:

Enterprise Solutions like System Integration, CRM, Financial Systems, Data Warehousing / Data Mining, etc.
Call Center Solutions, such as Design, Organization, Staffing, Operation, Management, SLA Definition, and Integration and Support
Service Process Improvement, Business Process Engineering & Business Process Optimization
Organizational Improvement
Specialized Consulting Services
Program Management / Project Management
"We are currently gaining strong momentum in the telecommunications sector," says Martin Smith. "Especially for carriers, smart Service Management Integration is key for both the management of their partners and the collaboration with their customers. We anticipate strong interest for the SolveDirect solution from these clients. Thanks to the strong safety and security features of the platform, our joint offering is ideal for enterprises in the high-tech and Telco sectors, healthcare sector, in pharmaceutical industry, financial services companies, and for state and local governments."
SolveDirect's service integration solutions connect leading Service Management Systems including BMC Remedy, HP, CA, ServiceNow with real-time service management workflows. The integration of service processes and applications leads to improved data quality and a much faster mean-time-to-resolution (MTTR) and higher quality service. With the SolveDirect solutions, international companies and IT service providers integrate and automate their IT partners, processes and service management systems in the cloud. "The service management processes are integrated end-to-end providing transparency and visibility of potential bottlenecks along with the ability to identify a service problem before it becomes a problem." explains Britta Steele, Head of Global Marketing and Strategic Alliances, SolveDirect. "Key Advantages for NPS clients include revenue growth, improved service quality and cost savings up to 50%, while achieving scalability and agility."
About NetworkingPS
NetworkingPS is a professional services firm founded in 2001 that specializes in planning, designing, assessing, implementing, and supporting systems, applications and networks in multi-vendor environments. Building on its core competencies in security, networks, systems, software, and services, NetworkingPS provides a wide range of information processing solutions. NPS has over one hundred (100) affiliated consultants operating within the United States and another two hundred (200) developers/subject matter experts located offshore (India, Jamaica, Bahamas) through NPS' partners.
More about NetworkingPS: http://www.networkingps.com/index.html
About SolveDirect
SolveDirect Service Management provides cloud-based solutions for smart IT Service Management integration. It offers international companies and IT service providers a flexible way to integrate and automate its service partners, processes and service management systems. This reduces downtime and costs and increases customer satisfaction. Well-defined workflows, a 360° view on service level agreements, real-time monitoring of targets as well as a flexible access to the service management platform from anywhere facilitates companies in optimizing their customer service and increase efficiency up to 50 percent.
SolveDirect is a global company with headquarters in Vienna, Austria and an office in Sunnyvale, California. More than 200 customers from all industries and sizes around the world use SolveDirect solutions that connect more than 270,000 end users in 68 countries.
More about SolveDirect and the service management integration solutions in the SolveDirect Video: http://www.solvedirect.com/en/essence
###