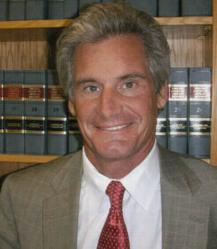 I understand the needs of our clients and questions of our potential clients. For that reason I've launched this website to offer a better understanding as to how we can help.
Virginia Beach, VA (PRWEB) July 08, 2011
The Virginia Beach, VA law firm of George Holton Yates, P.C. recently launched their website, providing a valuable online legal resource to current and potential clients. The site offers helpful information to remove some of the fear and uncertainty from the legal process, including basic information on Virginia Beach personal injury laws.
Website visitors learn how the experienced personal injury attorney George Holton Yates, P.C. can assist them with their legal issue. The firm has developed a reputation for maintaining high ethical standards while aggressively representing clients throughout Virginia Beach in personal injury legal matters.
George Holton Yates, P.C. is a law firm located in Virginia Beach, VA, specializing in criminal defense and personal injury litigation. Mr. Yates, a former prosecuting attorney with years of specialized training in criminal law, is experienced, dedicated, tough, and committed to getting the absolute best possible result in any and every case. Attorney George Holton Yates offers legal counsel primarily in the following areas, but is not limited to:

Criminal Defense
Sexual Assault
Medical Malpractice
Mr. Yates has 28 years experience as lead counsel in thousands of criminal cases in front of judges and juries in every city and county in the Greater Hampton Roads region. He has also defended in North Carolina, West Virginia, and Florida.
Founded in 1989, Attorney George Holton Yates, P.C. has more than 30 years of experience. For more information about the firm, please go to http://www.ghylaw.com or call 757-491-8800.
###