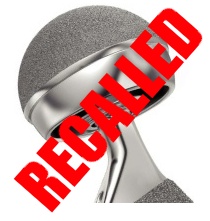 Proceedings in the MDL usually move slower than typical litigation and it often takes years before cases are released from the MDL for trial
Sarasota, FL (PRWEB) July 07, 2011
A victim with a recalled DePuy ASR hip replacement wins a legal victory by keeping her case out of federal court. The Federal District Court for the Eastern District of Wisconsin has ruled in favor of Letitia Malkmus' motion to return her case to Wisconsin state court. This means she will not be forced to participate in the Multi District Litigation's (MDL) complicated and extended legal proceedings.
Attorneys for DePuy Orthopaedics, Inc., the maker of the defective hip implants, argued that this case belonged in the MDL. The Federal Court disagreed with DePuy, siding with Mrs. Malkmus, and returned the case to Wisconsin State Court. Now Malkmus' attorneys expect the state court trial to move much faster than the MDL. "This ruling allows us to move Letitia's case forward and get ready for trial," stated Brian Franciskato of Nash & Franciskato, one of the law firms representing Mrs. Malkmus. "This is a lady who is suffering greatly because of a catastrophically defective product. She is in pain and shouldn't have to wait for the MDL."
Proceedings in the MDL usually move slower than typical litigation and it often takes years before cases are released from the MDL for trial, according Mrs. Malkmus' attorneys. Lawsuits in state courts are not affected by the MDL and can proceed as individual cases on their own schedule.
Nash & Franciskato and the law firm of Maglio Christopher & Toale, PA are among a group of law firms forming the DePuy ASR Hip Replacement Law Firm Alliance that are representing patients with failed ASR hip replacements in lawsuits in state courts around the country instead of the MDL.
DePuy reported that tens of thousands of patients in the United States have DePuy ASR hip replacements implanted in their bodies. In August of 2010, DePuy Orthopaedics, Inc. recalled the ASR hip replacement. Since the recall, orthopedic doctors and attorneys have reported mounting problems with the ASR hip replacement. These typically range from the hip loosening to the release of excessive levels of heavy metals into patients' bodies.
Go to the DePuy ASR Hip Recall Law Firm Alliance website for more information about how you can file your case in state court rather than through the MDL favored by DePuy. Or call (877)284-6600.
The case is Letitia and Glen Malkmus v. DePuy Orthopaedics, Inc. and TRP & Associates, LLC, United States District Court for the Eastern District of Wisconsin, Case Number 2:11-cv-365.
###