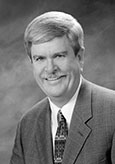 I am honored to have been recognized by Super Lawyers Magazine and the state of Maryland for my effortless dedication to my clients and practice.
Baltimore, MD (PRWEB) July 08, 2011
Maryland attorney Thomas Patrick Ryan of McCarthy Wilson LLP has been named by Maryland Super Lawyers magazine as one of the top attorneys in Maryland for 2011. Only five percent of the lawyers in the state are named by Super Lawyers.
Thomas Patrick Ryan has 31 years of experience and was admitted to practice in Washington, D.C. in 1980. Throughout the course of his career, Tom has tried over 400 cases to jury verdict and handled hundreds of other bench trials, arbitration and appellate proceedings, primarily in the State and Federal courts of Maryland and the District of Columbia. Tom has served numerous professional appointments, boards and associations, and received many professional awards, reflecting his commitment to the furtherance of legal education, professionalism and civility in the practice of law.
The selections for this esteemed list are made by the research team at Super Lawyers, which is a service of the Thomson Reuters, Legal division based in Eagan, MN. Each year, the research team at Super Lawyers undertakes a rigorous multi-phase selection process that includes a statewide survey of lawyers, independent evaluation of candidates by the attorney-led research staff, a peer review of candidates by practice area, and a good-standing and disciplinary check.
Thomson Reuters, Legal publishes Super Lawyers magazines across the country. In addition to the magazines, Thomson Reuters, Legal publishes newspaper inserts and magazine special sections devoted to Super Lawyers. In 2010, Super Lawyers reached more than 15 million readers.
Super Lawyers was first published in 1991 by Law & Politics and was acquired by Thomson Reuters, Legal in February 2010. Thomson Reuters is the world's leading source of intelligent information for businesses and professionals. Super Lawyers can be found online at superlawyers.com where lawyers can be searched by practice area and location.
About the Firm
In 1968, Joseph S. McCarthy and James T. Wharton established the Law Offices of McCarthy and Wharton, with their two main clients, Erie Insurance Company and Allstate Insurance Company -- both of which remain clients of the firm today. Over the first 10 years, while housed in a historic property at 100 South Washington Street in Rockville, Maryland, the firm saw significant growth, adding attorneys and expanding its office by acquiring the adjacent historic property at 104 South Washington Street. In 1998, after another 20 years of significant growth and practice expansion, the firm acquired another adjacent historic house at 108 South Washington Street, and these three Victorian properties served as the firm's principal office over that 40-year period.
In 2007, the firm opened offices in Baltimore consistent with the mid-Atlantic regional expansion of the practice. The Baltimore office is located directly behind the circuit courthouse in the elegant Van Sant Building at 210 East Lexington Street, Suite 300, in Baltimore City. These offices have already expanded in both size and capacity to support of the continuing overall growth of the firm.
McCarthy Wilson LLP is now comprised of approximately 25 lawyers and over 50 highly skilled legal support personnel, working on cases in the state and federal trial and appellate courts of Maryland, Virginia and the District of Columbia, from our Rockville and Baltimore locations.
Founded in 1968, the lawyers at McCarthy Wilson LLP have hundreds of years of combined experience. For more information about the firm, please go to http://www.mcwilson.com or call 301-762-7770.
###