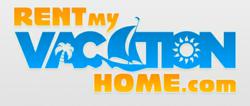 Rent My Vacation Home has a promo to join free at this time as they are in need of rental homes.CEO Mr.Jay Kain
Cape Canaveral, Forida (PRWEB) July 06, 2011
The Final Space Shuttle Launch is set for Friday July 8 at 11:26 Am EDT, weather pending of course.
This is it : The final flight of the space shuttle program, STS-135 Atlantis .The final mission of the space shuttle program after 30 years and 135 flights, and the last flight of the orbiter will carry a crew of just four, for the first time since 1982, and a wealth of supplies and logistics to the International Space Station.
UP TO ONE MILLION PEOPLE may have flocked to Cape Canaveral to see the final launch according to the USA Today Newspaper, and the Inventory of vacation homes is gone.
Jay Kalin CEO of Rent My Vacation Home said, "This is the 3rd time this summer that the supply of customers looking to rent vacation homes is greater than people who will rent their summer home. This happened during the Coney island fireworks and hot dog contest in New York as well .The Disney theme parks in Anaheim, California and Orlando, Florida this summer of 2011 have No Vacancy as well."
The home owners in this area are now asking and receiving 3 - 5,000 dollars for their homes with great location for a week stay. The cost is split among a few families who really enjoy the atmosphere from their vacation home during a big event.
Vacation Renter's avoid traffic, crowds and parking problems. Instead they host a barbeque cook out at the rented home. Rent My Vacation Home has a promo to join and list free at this time as they are in need of rental homes.
A week at a vacation home is $ 5,000 dollars split among 10 people. This is only $ 500 a week per person for prime location and a beautiful home where the stay is also guaranteed against fraud just like a hotel.Vacationers use the system and get insurance and a home at one web site for travel to Cape Canaveral, Florida or any city in the USA as 70,000 are listed.
Rent My Vacation Home has been renting in the Cape Canaveral area but has never seen any crowds like this after renting homes in the area for 25 years.
###