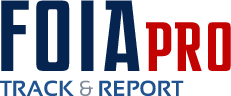 The tone at the top of the federal government is clear: open government is a top priority, but so is fiscal responsibility. We at Privasoft are proud to provide FOIA teams with a solution that enables them to achieve both objectives
Arlington, VA (PRWEB) July 07, 2011
Privasoft, the world leader in Freedom of Information (FOI) process automation, announced the availability of FOIAPro as the first comprehensive solution enabling all federal agencies and departments, however big or small, to produce their Annual FOIA Report online. Using this solution, all FOIA teams across the country will be able to produce their Annual FOIA Report mandated by Department of Justice (DOJ) efficiently, accurately and on time.
This online Annual FOIA Reporting solution is specifically aimed at eliminating the redundant work, cost and delays associated with the production of the report that almost every department or agency undergoes as they approach the end of each fiscal year.
Proven Compliance
Your Annual FOIA Report generated using FOIAPro is proven to comply with Department of Justice guidelines. The solution is automatically updated with new reporting requirements, as and when new guidelines are issued by DOJ Office of Information Policy (OIP), meaning that FOIA teams do not have to worry about changing requirements. In traditional systems, changes to the guidelines can be costly due to expensive upgrades, not to mention time delays. With FOIAPro, departmental components have the chance to preview and verify their data in the report format prior to submitting to their parent agency to ensure accuracy in the aggregated report.
Agency-wide Solution
For FOIA teams at the agency level, FOIAPro enables easy consolidation of the report data from multiple department or component offices within the agency into a single agency-wide report. Just like departmental Annual Reports, agency-wide reports can be generated in minutes – ensuring compliance, accuracy of aggregation and formatting that is ready for public submission.
Real Cost Savings
With shrinking budgets and increasing workload, FOIA teams cannot afford to spend their time manually putting together complicated reports. Furthermore, many smaller FOIA teams cannot afford to procure, install and support a cradle-to-grave FOIA tracking and redaction solution. With our introductory price, at a mere $40/month and a nimble "buy today, use today" approach, FOIAPro is the ultimate solution to save both time and money in fulfilling reporting obligations. With affordable pricing and a nimble "buy today, use today" self-service approach, FOIAPro is the ultimate solution to save both time and money in fulfilling reporting obligations.
"The tone at the top of the federal government is clear: open government is a top priority, but so is fiscal responsibility. We at Privasoft are proud to provide FOIA teams with a solution that enables them to achieve both objectives," explains Shafique Shamji, President of Privasoft.
No Installation Required
FOIA teams will be able take advantage of this online "cloud" solution immediately without the need to install or undergo a lengthy deployment process to wait out. FOIA teams are just required to provide the necessary case information for the applicable year and data will be used by FOIAPro to perform all of the required calculations to produce the final Annual Report. Small departments and agencies can even track their FOIA cases all year long. This offers huge cost savings for departments that currently track requests using Excel or an inadequate system.
About Privasoft
For over 20 years, Privasoft has been delivering software and services to automate case management in the public sector and regulated industries. Privasoft customers must comply with legislative, regulatory and internal requirements and are represented in health care, law enforcement and all levels of government. They rely on Privasoft to capture, analyze, track, process and report on case work related to information disclosure processes. Privasoft is a Microsoft Certified Partner with offices in Ottawa, ON, Arlington, VA and Brentford, Middlesex.
###