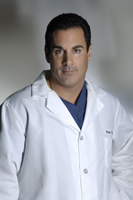 New York, NY (PRWEB) July 06, 2011
Manufactured by Sciton®, SkinTyte™ is a state-of-the-art laser procedure that uses pulsed light technology to heat the deep layers of skin in order to create a firmer, more youthful appearance in nearly any area of the body with wrinkles or sagging. After many years of successful results, the makers of SkinTyte have recently introduced an upgrade to the existing system that provides more noticeable results in a faster and less invasive manner.
The new treatment spectrum used for the SkinTyte SP allows this procedure to be performed using visible light and infrared light energy in the 590nm to 1400nm range, which helps to improve results, decrease treatment times and allow for real-time monitoring of skin temperature to ensure complete safety. Patients can choose to undergo this treatment on the abdomen, breast, arms, chin, jaw line, cheeks, neck, brow and upper eyelids to achieve tightened skin and a slimmer contour.
Dr. Fiorillo performs the advanced SkinTyte SP procedure in his office, with each treatment session taking about 30 minutes, depending on the size and location of the area being treated. Most patients are satisfied with the results of their treatment after two or three sessions spaced one month apart. Patients can return to work immediately after treatment with no downtime and little to no side effects aside from mild redness, which usually subsides within a few minutes.
Patients seeking to create a firmer, more youthful appearance and reduce wrinkles, sagging and other unwanted signs of aging should consider the enhanced SkinTyte SP treatment to help them achieve their desired results. Dr. Fiorillo has extensive training and many years of experience performing SkinTyte and can provide a customized treatment for each patient to help them look as young as they feel. Call 866-537-0954 to schedule an appointment with Dr. Fiorillo for the revolutionary SkinTyte SP procedure.
About Dr. Fiorillo
Dr. Fiorillo is a highly respected and well-known plastic surgeon in New York who frequently appears in the national media as an expert opinion in this popular field, including appearing as a breast specialist on "The Real Housewives of New Jersey."
Board-certified in Plastic and Reconstructive Surgery, Dr. Fiorillo graduated with his medical degree at the top of his class at Chicago Medical School, and completed residency training in general surgery at State Island University Hospital. He also completed a fellowship in plastic surgery at the University of Medicine and Dentistry of New Jersey.
In 2004, Dr. Fiorillo opened an outpatient surgical facility where he performs most of his plastic surgery procedures, providing comfort and convenience for his patients. Dr. Fiorillo's New York Plastic Surgery practice is located at 960 Park Avenue, New York, NY 10028, with additional offices in Englewood, NJ and Pearl River, NY, and can be reached at 866-537-0954 or http://www.drfiorillo.com.