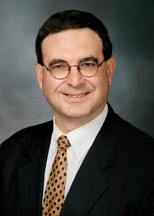 Our new website was designed and structured with our clients' needs, wants, and questions in mind. We expect it to be a useful resource to offer information and leave no questions unanswered.
Washington, DC (PRWEB) July 08, 2011
The Washington, DC Law Office of Michael Trevelline recently launched their website, providing a valuable online legal resource to current and potential clients.
The site offers helpful information to remove some of the fear and uncertainty from the legal process, including basic information on Washington, DC Commercial Litigation laws.
Website visitors learn how the experienced litigation attorneys at the Law Office of Michael Trevelline can assist them with their legal issue. The firm has developed a reputation for maintaining high ethical standards while aggressively representing clients throughout Washington, DC in litigation and legal matters.
Mr. Trevelline focuses his business law practice in Washington, D.C. on complex legal issues. He maintains a significant focus on commercial litigation, especially trials for breach of contract disputes. He helps clients during shareholder disputes by protecting their personal rights and business interests in the shared company.
The Washington DC Law Firm of Michael Trevelline focuses on business law and litigation, with particular emphasis on these areas of practice supporting small- and medium-sized businesses.

Litigation
Breach Of Contract
Advertising Law
Business Law
Employment Law
Founded in 1993, the lawyers at the Law Office of Michael Trevelline have more than 30 years of combined experience. For more information about the firm, please go to http://www.mjtlegal.com or call 202-737-1139.
###