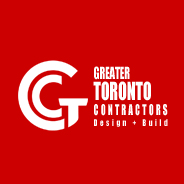 Your dream home renovation comes to life with our in house licensed design technicians and state of the art 3D design rendering software. Design + Build feature gives you the homeowner quality, clarity and most importantly, peace of mind.
Toronto, Ontario (PRWEB) July 11, 2011
Going above and beyond mainstream renovations, Greater Toronto Contractors brings innovation and expertise to higher grounds with its one of a kind Design and Build service that ensures optimum quality for any home. As one of Canada's premier contracting companies, Greater Toronto Contractors has garnered the trust and confidence in the construction industry with its top-notch designs, unmatched professionalism, and genuine concern for the entire family.
The Design & Build service reflects Greater Toronto's continuing goal for superior customer satisfaction as one of the few general contracting companies that offers full-out services from start to finish.
Technological Visualization
To efficiently minimize risks and additional costs, the Design & Build service capitalizes on a revolutionary 3D rendering software to make a dream renovation come to life. Whether it's the kitchen, basement, bathroom, or simple home additions, homeowners are given the rare chance to have their own design materialize before their eyes with lifelike features through an in-depth 3D technology.
With this state-of-the-art technique, customers can work side by side with company specialists as they go over every detail of the project and any changes before pounding a nail in their home. In effect, homeowners can save time, energy, and money brought on by unpredictable elements due to lack of visualization. To go the extra mile, Greater Toronto Contractors lets customers keep the final designs no matter who they choose as contractors.
Design Experts
From the beginning stages of conceptualization to the finishing touches, customers are guided by an experienced design team who can offer numerous creative options and cost-saving techniques as they present the pros and cons of each choice. Apart from interior styling, Greater Toronto Contractor's in-house team provides architectural designs with accurate construction costs through the help of seasoned architects in the country. Part of the company's obligation is to guarantee that all building code requirements are properly submitted to the city for a smooth sailing journey towards the desired home. The process of renovation can be easily achieved with an easy step-by-step guide provided for the client.

Pricing out. In this first step, a cost estimate of the whole design is laid out on
the table. It is vital that the preferred design of the client is executed within
the budget.

Initial Meeting. The Design & Build team sets up an appointment to
visit the site, take measurements, and produce a rough mock-up of the layout. All
important details regarding the client's needs are then discussed.

Update and Revise. Updates on the project are dutifully sent, after which,
snapshots of the completed work are produced for any needed revisions by the
client.

Final Design in 3D! The team meets up with the client on site or in the office for
the finishing touches of the final renovation design to be presented in vivid 3D.
Greater Toronto Contractor's Design & Build service highlights an excellent opportunity for homeowners to easily follow and realize their own unique vision through the company's pioneering technology and distinguished design professionals.
About Greater Toronto Contractors
One of Canada's fastest growing general contracting companies, Greater Toronto Contractors has been catering to hundreds of families with its team of top-calibre design specialists who are committed to quality service and customer satisfaction. Greater Toronto Contractors is widely respected for its continued reliability, transparency, and client-focused communication to provide affordability while creating the finest home renovation for the family.
###