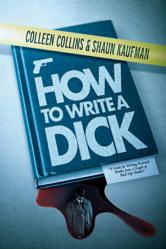 "This is a must-have reference book."

- R.T. Lawton, 25 years on the street as a federal special agent and author of 4 series in Alfred Hitchcock Mystery Magazine
Denver, CO (PRWEB) July 09, 2011
It started with a phone call for help to their private investigations firm. "I'm a writer. Can you answer a few questions for my private eye novel?"
One of the private investigators, Colleen Collins, is also a multi-published author, so she well understood fiction writers' needs to get the facts right. The other investigator, Shaun Kaufman, a former trial attorney, helped the writer understand the statutes affecting the fictional gumshoe's investigation.
More writers called. Soon Collins and Kaufman were invited to regional and national writers' conferences to conduct workshops on topics ranging from investigating crime scenes to conducting surveillances. Along the way, they started writing a blog geared to writers -- Guns, Gams, and Gumshoes at http://writingpis.wordpress.com/ -- that offered tips and articles about private investigations. In August 2010, Ellery Queen Mystery Magazine noted Guns, Gams, and Gumshoes as being one of the three best true-crime blogs.
Eventually, Collins and Kaufman compiled their lectures, course materials and blog posts into the non-fiction book "How to Write a Dick: A Guide to Writing Fictional Sleuths from a Couple of Real-Life Sleuths," a July 2011 release on Kindle and Nook. Although it had started out as a book for writers, it had evolved into a compendium of information for researchers, investigators and those simply curious about the world of PIs.
Blog tour schedule and dates: http://howtowriteadick.wordpress.com/
Kindle version: http://amzn.to/paPAre
Nook version: http://bit.ly/pOt8kl
# # #