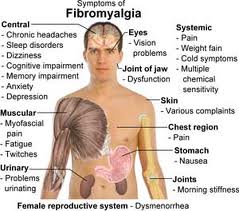 Dr Wang says "Acupuncture's ability to affect deep layers of tissue is key to successful pain management."
Orange City, FL (PRWEB) July 08, 2011
A Holistic approach is your best answer for pain relief. This alternative approach treats the body as a whole system which allows the clinicians to get down to the root of the problem instead of just simply addressing the symptoms and providing a "band-aid type" relief. The founder of ARC Acupuncture and Physical Therapy, Dr. Charng-Shen Wang has developed a unique approach for treating Fibromyalgia to achieve maximum results. Dr Wang's therapeutic techniques offer long lasting relief for Fibromyalgia Syndrome.
Fibromyalgia is a common, chronic condition with symptoms of specific tender points on various parts of the body and widespread musculoskeletal discomfort, fatigue and disturbed sleep. Other symptoms commonly associated with fibromyalgia are irritable bowel syndrome, urinary frequency, anxiety, headache, and numbness or tingling. The cause of the condition is unknown.
Some experts view many symptoms of fibromyalgia as being related to problems with an impaired circulatory system. Disturbance of the circulatory system can result from a hyperactive sympathetic nervous system. This can be brought on by emotional disturbance, stress or inadequate production of body heat.
Dr Wang says "Acupuncture's ability to affect deep layers of tissue is key to successful pain management." Acupuncture for fibromyalgia increases muscle relaxation, promotes circulation, and enhances synergy of bodily functions. Chinese herbs can improve the digestion and reduce stress/anxiety. The intent is to turn the body's viscous pain cycle into a state of harmony and balance. The highly specialized physical therapy techniques we teach our patients to incorporate into a home exercise program are essential to further maximize results.
Many Fibromyalgia patients feel helpless and are unsure where to seek help. This disease tends to limit their daily activities due to the associated pain and fatigue. Dr. Wang's proven techniques for treatment of fibromyalgia have allowed thousands of patients to take control of their lives again. The treatments Dr Wang has perfected at ARC Acupuncture and Physical Therapy consist of a combination of acupuncture, traditional Chinese medicine, medical massage and physical therapy. Each of the treatment plans are individualized to cater to each patient's needs.
###