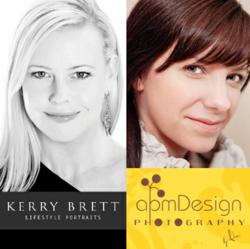 . . .fully customizable to match the creative professional's unique branding and style.
Greensboro, NC (PRWEB) July 06, 2011
Loaded with the amazing arsenal of features that PhotoBiz provides with all templates, San Marino and Marseille are fully customizable to match the creative professional's unique branding and style. With San Marino the images will be surrounded with a very simple "double border" that color shifts with the photographs. A thin white border is surrounded by another color shifting border. This is a very nice, subtle touch that adds to a high impact presentation. There are a number of places this color shifting feature is carried out through the new San Marino template. The color can change with each image if desired and a simple eye dropper selection tool is all that is needed.
San Marino has a unique animation built into the "floating" navigation bar. Each item in the drop down menu comes in with animation from the side that looks like it is floating with transparent space between each item. As a viewer rolls over each menu item on the navigation bar, it changes colors to highlight that specific page and bring in the drop down menu. It's another subtle touch that will give a PhotoBiz customer the edge in presentation over their competition.
The recipient of countless awards recognizing the quality of her work, Kerry Brett of Hingham, Massachusetts has certainly demonstrated her competitive edge. As the daughter of award winning photojournalist and acclaimed bestselling author, Bill Brett, Kerry learned fast and furious the love of the lens. She is a regular contributor (for 6 years) at The Boston Globe and is the Staff Photographer at The Improper Bostonian, one of Boston's hippest circulations. Kerry has proven to be a versatile photographer, capturing the personalities of celebrities, socialites, and top executives, while using a candid documentary style.
Immediately noticeable with the latest template release by PhotoBiz is the unique transition that Marseille has. Three images will be displayed at a time and a "slide and zoom" transition occurs between each image. Below each image you will notice a mirrored effect that enhances the appearance.
Marseille offers a new layout for its Gallery pages. First, there are arrows displayed at all times on the left and right of the images so that viewers can easily navigate through the images. With thumbnails placed in the lower middle a simple mouse roll-over will show the full size thumbnail for all other images.
Widely described by clients as the most customizable and dynamic feature of PhotoBiz is the background, especially when complimented with color shifting. A client is able to upload any background whether it's a textured JPG or a transparent PNG. Adding a custom background image is a perfect way to really add that personal touch to a website.
The portrait photographer, Adrien Maroney added her personal touch to the latest template from PhotoBiz. As a mother, an artist and a designer in the Dallas – Fort Worth area she finds that there are so many different mediums to express herself. She says "Photography is a passion of mine and I hope that is conveyed in my work. I think if I were to describe my style of photography when it comes to portraits... it would be that I am a "life style" photographer". Her award winning work has been published by David Crary, a journalist with The Associated Press, Brides of North Texas and Luxe Magazine and published on ABC's website for Extreme Makeover Home Edition.
Website Solutions powered by Passionate Support: For more information about PhotoBiz.com, visit http://www.PhotoBiz.com or visit us on Facebook at http://www.photobizfanclub.com.
###