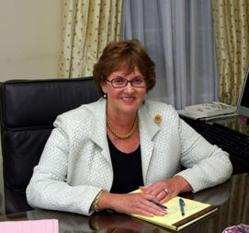 I hope our clients find all the information they need on our new website. It was designed keeping their needs in mind and ensuring there questions are answered thoroughly.
West Chester, PA (PRWEB) July 08, 2011
West Chester, PA law firm of Linda MacElree Esquire, LLC recently launched their website, providing a valuable online legal resource to current and potential clients.
The site offers helpful information to remove some of the fear and uncertainty from the legal process, including basic information on West Chester, PA divorce laws.
Website visitors learn how the experienced family law attorney at the law firm of Linda MacElree Esquire, LLC can assist them with their legal issue. The firm has developed a reputation for maintaining high ethical standards while aggressively representing clients throughout West Chester, PA in family legal matters.
For more than 28 years, Linda MacElree has been successfully practicing family law in Chester County. She has helped hundreds of clients reduce their stress and anxiety during this difficult and emotional time by bringing clarity and closure to their cases. Using her extensive legal experience and negotiating skills, Linda strives to guide her clients to satisfactory settlements. Although a negotiated settlement is the desired result, Linda is also a formidable opponent who has successfully litigated complex and high net worth cases. Additionally, if you are considering marriage, you should meet with Linda to discuss asset protection. Attorney Linda MacElree Esquire offers legal counsel primarily in the following areas, but is not limited to:

Family Law
Divorce
Child Custody
Child Support
Spousal Support
Practicing as a family law attorney in Chester County, Pennsylvania for over 28 years, Linda MacElree Esquire has more than 30 years of total experience. For more information about the firm, please go to http://www.macelree-law.com or call (610) 344-7600.
###