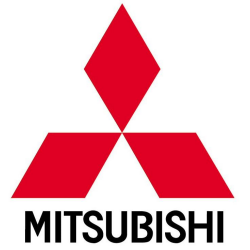 San Antonio, TX (PRWEB) July 08, 2011
When it comes to electric vehicles, the sales professionals at Mission Mitsubishi - the leading Mitsubishi dealer in San Antonio - know that working with local state government is going to be a good thing to help get zero emissions vehicles going.
Mitsubishi Motors and the State of Hawaii have entered into an agreement that seeks to improve the infrastructure and deployment of the new Mitsubishi i and other advanced 100% electric-powered vehicles (EVs).
"Mitsubishi's agreement and its choice of Hawaii as one of its launch states are important and welcome steps toward the State's clean energy goal of 70 percent by 2030," said Estrella Seese, Acting Energy Program Administrator, Department of Business, Economic Development and Tourism, in Hawaii's State Energy Office.
"Car buyers interested in electric vehicles can reduce the cost of owning these cars with purchase rebates and incentives for installing chargers in their homes being offered by DBEDT with support from federal stimulus funds. We encourage people to take advantage of these great offers because more EVs on the road means Hawaii reduces its dependence on imported oil."
Mitsubishi Motors has chose Hawaii to be among the first states to receive the North American-spec production version of the Japanese auto manufacturer's breakthrough 100% electric-powered vehicle.
Under terms of the cooperative agreement, Mitsubishi Motors and State of Hawaii will foster a host of EV-related advancements throughout the state in areas including:
● Mitsubishi Motors agrees to make Mitsubishi i electric vehicles and service training available through their Cutter Mitsubishi dealership
● Creating activities designed to educate and engage Hawaiian residents about the use of EVs as a viable and convenient form of transportation
● Aiding in the development and deployment of training programs at tech schools and community colleges to train technicians to provide support and maintenance of EVs and their related infrastructure.
Local Texas residents who are curious about any of the new 2011 Mitsubishi lineup are encouraged to stop by Mission Mitsubishi - the leading new and used Mitsubishi dealership in San Antonio and surrounding areas. Their sales team can answer any questions and even set consumers up with a test drive.
###