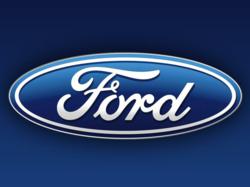 Manitowoc, WI (PRWEB) July 08, 2011
The sales professionals at Maritime Ford - the leading Ford dealership in Manitowoc, Wisconsin - know that gas theft is a serious issue. This is why they are so excited about the new technology from Ford that will help deter gas thieves without any extra work on the part of the car owner.
The Ford Easy Fuel feature is designed to easily let fuel in and make it difficult to get fuel out.
That's important as gas prices hover at the $4 per gallon mark, and demand remains high with drivers in the United States consuming about 400 million gallons of gas daily.
"Our first goal is to make the refueling process as easy and trouble-free for the customer as possible," said Brian Aitken, supervisor, Fuel Systems. "But if it also slows down would-be thieves. Ford customers benefit that way as well."
Reports of gasoline theft have been rising across the United States, from New Jersey to California to Wisconsin. And because of this, consumers are becoming more conscious about what is in their fuel tank and how safe it is from theft.
"It's not a shock that illegal siphoning is rising with the sharp increase in the price at the pump," said Patrick DeHaan, a senior petroleum analyst for GasBuddy.com, an independent website that monitors the fuel industry.
"Criminals will do anything for money, and that includes trying to take liquid gold out of your gas tank," he continued.
Easy Fuel has a unique mis-fueling inhibitor to reduce improper refueling and siphoning. The inhibitor consists of a fuel nozzle detector that guides the nozzle to the opening.
"Unless they understand how the mis-fueling inhibitor works and come prepared, many would-be fuel thieves are unsuccessful in siphoning fuel from Ford vehicles," said Aitken. "For another level of deterrence, a customer can purchase a locking cover," Aitken said. The locking covers are available for purchase from Ford and Lincoln dealers.
Local residents who have questions about this or any other Ford technology are encouraged to stop by Maritime Ford - the leading new and used Ford dealer in Manitowoc, Wisconsin and surrounding areas.
###