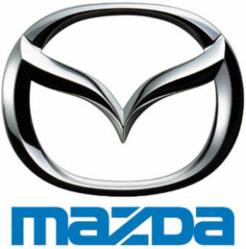 (PRWEB) July 08, 2011
While Japan is far away, the sales professionals at Ingram Park Mazda know that the news of a new North American car being built there is actually a good thing. As the premiere Mazda dealership in San Antonio and surrounding areas, they have their eye on how popular Mazda vehicles have become over the last few years.
Mazda Motor Corporation recently announced they will build their next midsize car for the North American market at the Hofu Plant in Yamaguchi prefecture, Japan. The move is part of their ongoing efforts to increase global manufacturing efficiencies.
"Currently, production of the Mazda6 (known as Atenza in Japan) exists in three locations: at our Hofu Plant in Japan, AutoAlliance International (AAI) in Michigan, USA, and at FAW Car Co., Ltd. in Changchun, Jilin province, China. Our intention is to transfer production of our next CD-car for North America from AAI and consolidate it at Hofu in order to improve production and investment efficiencies and optimize our business," said Takashi Yamanouchi, Representative Director and Chairman of the Board, President and CEO of Mazda Motor Corporation.
The mid-size car market has become more active with rising fuel prices and a consumer shift toward cars that operate more efficiently. These days, most consumers don't mind where the car is built as long as they can enjoy the benefits at the gas pump.
"The decision was made after carefully assessing all risks and opportunities, including global needs, changing demand in North America, and exchange rate exposure. Going forward, Mazda will strive to maintain and grow our business in America. "The decision to relocate to Hofu and consolidate the production of the next CD-car makes the most sense for our business," Yamanouchi continued.
"However, we are committed to working with Ford, our joint venture partner in AAI, to identify potential future opportunities for the plant. Mazda and Ford have enjoyed a close relationship for over 30 years. We have collaborated on projects where there are mutual benefits, and both companies remain committed to continuing this strategic partnership."
The good news is that Mazda has many fuel efficient models available right now, with more great vehicles on the horizon. Local San Antonio residents who are interested in any of the new 2011 Mazda lineup are encouraged to stop by Ingram Park Mazda - the premiere new and used San Antonio Mazda dealer. Their sales team can answer questions about any of the Mazda models they have available.
###