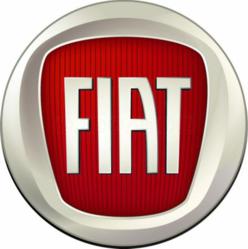 (PRWEB) July 08, 2011
When the sales team at Ingram Park Chrysler Jeep were asked about the Fiat 500, they were excited that it was going to be available at such a low price. As the leading Chrysler dealer in San Antonio and surrounding areas, they have a long history of serving the local population. They were not surprised that the new car from Fiat earned such high ratings in the Kelley Blue Book review.
Kbb.com editors decided to rank the 2012 Fiat 500 as the No. 1 pick on their 'Cool Cars' list. With a starting MSRP of $15,500 (excluding $500 destination) and many ways to personalize, the Fiat 500 offers Italian styling, timeless functionality, fuel efficiency and innovative technology. It is the complete package in many ways.
Kelley Blue Book said about the Fiat 500, "Regardless of what the Hello Kitty mafia would like to believe, cute isn't cool. Not usually, anyway. But that's because cute is rarely backed up by substance, as it is in the 2012 Fiat 500."
"The Fiat 500 is seven inches shorter than a Mini Cooper and still very much adorable. Fiat's first U.S. offering in 28 years is a comfortable, livable, well-built sub-compact car that just happens to have 10 times the personality of some of its cookie-cutter competitors," they continued.
Many drivers who are looking for better gas mileage but don't want to give up style or power are going to love the new Fiat 500 - perhaps even more than the Mini Cooper.
"We are extremely honored that Kelley Blue Book's kbb.com editors chose our new 2012 Fiat 500 as the Coolest New Car Under $18,000," said Laura Soave, Head of FIAT Brand North America.
"With a starting price of just $15,500, along with unique Italian design and loads of standard features, the Fiat 500 is proving that you don't have to spend a fortune to have fun in a car."
Local consumers who are interested in any of the new Chrysler, Jeep or Dodge lineup are encouraged to stop by Ingram Park CJD - the premiere Chrysler dealership in San Antonio, Texas.
###