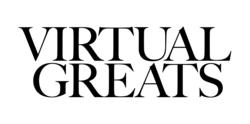 Los Angeles, CA (PRWEB) July 07, 2011
Virtual Greats and Warner Bros. Television Group (WBTVG) have teamed up to create branded virtual goods for three of the Studio's premier franchises, it was announced today. As the leading virtual goods and sales distribution agency, Virtual Greats has secured three top online social media destinations — Meez.com, WeeWorld and Zwinky® — to create custom branded boutiques for the initial launch of branded virtual goods from popular series The Vampire Diaries (Thursdays 8/7c on The CW, season three premiering September 15), Gossip Girl (Mondays 8/7c on The CW, season five premiering September 26) and Pretty Little Liars (season two currently airing Tuesdays 8/7c on ABC Family).
Branded virtual goods based on the popular Warner Bros. Television series The Vampire Diaries are now available on all three platforms. Meez.com, WeeWorld and Zwinky will all allow users to create customized avatars based upon their favorite characters from the series. Fans can be transported to Mystic Falls, Virginia as Stefan and Damon Salvatore, Elena Gilbert or Katherine Pierce by incorporating fashions, jewels and locations from the series into their personal avatars.
Additionally, fans of Warner Bros. Television's fashionable Gossip Girl will now have access to a range of branded clothing assets and iconic jewelry pieces in both Meez.com and WeeWorld. These new offerings allow users to show off their Upper East Side style as Gossip Girl characters like Serena van der Woodsen and Blair Waldorf. In addition to fashion and accessories, Meez.com will also offer branded backgrounds.
Last month, branded virtual goods from Warner Horizon Television's Pretty Little Liars debuted in Zwinky and will also debut later this month in WeeWorld. Fans of the hit show are able to purchase select fashion, accessories and styles based on Pretty Little Liars characters Spencer Hastings, Aria Montgomery, Emily Fields and Hanna Marin to customize their own social world.
"Gossip Girl, The Vampire Diaries and Pretty Little Liars all have dedicated, passionate fanbases who are highly active in the digital space, with more than 22 million combined fans on Facebook. This partnership with Virtual Greats provides us with an innovative — and engaging — way to continue entertaining our viewers on a daily basis as they navigate virtual worlds, extending their experience with the show everywhere they choose to spend their time," said Lisa Gregorian, Chief Marketing Officer, Warner Bros. Television Group.
"We are excited about our continued partnership with Warner Bros. Television Group and are confident that we will be able to help them expand the company's social media audience with our selected distribution platforms. Meez.com, WeeWorld and Zwinky's growing user bases and perfectly suited demographics make them obvious choices to introduce The Vampire Diaries, Gossip Girl and Pretty Little Liars branded virtual goods," said Dan Jansen, CEO of Virtual Greats. "These iconic shows and the beloved characters are visually stunning and make for great virtual items in these social media destinations."
For more information on Gossip Girl, please log on to http://www.cwtv.com/gossipgirl, become a fan of the show on Facebook at http://www.facebook.com/gossipgirl or follow The CW Network on Twitter @CW_network.
For more information on The Vampire Diaries, please log on to http://www.cwtv.com/thevampirediaries, become a fan of the show on Facebook at http://www.facebook.com/thevampirediaries or follow The CW Network on Twitter @CW_network.
For more information on Pretty Little Liars, please visit http://www.abcfamily.com/prettylittleliars, become a fan of the show on Facebook at http://www.facebook.com/prettylittleliars or follow the show on Twitter @ABCFpll.
About Meez.com
Meez.com is a fast-growing social entertainment community for teens and young adults that combines social gaming, rich multimedia sharing and MMO mechanics. With over thirteen million registered users and in the top four websites for user engagement, we connect users to one another and to the brands they care about. Additionally, Meez gives advertisers entry to a uniquely targeted, predominantly U.S. consumer audience. Users can join Meez for free, through its ad-supported service, or through a paid subscription for Meez Nation VIP access. Its virtual economy, based on the Meez virtual currency "Coinz," allows users to purchase virtual items and premium, branded items, send gifts and gain entrance to exclusive neighborhoods. Based in San Francisco, CA, Meez is backed by Anthem Venture Partners, Battery Ventures, Draper & Associates and Transcosmos, Inc. For more information, visit http://www.meez.com.
About WeeWorld
WeeWorld, the social engagement platform for teens and women, runs WeeWorld.com and a range of social games and applications on mobile and Facebook. With more than 45 million created through a variety of social platforms, the WeeMee is the #1 portable avatar. WeeWorld social games and applications stay true to the iconic WeeMee style and seamlessly integrate top consumer brands and celebrities via virtual goods and other interactive experiences. The Social Games Advertising Network (SGA), a division of WeeWorld, connects advertisers with more than 60 million teens and women on top Facebook and online social games.
About Zwinky
Zwinky (http://www.zwinky.com), one of the Internet's most popular teen community sites is part of Mindspark Worlds and is operated by Mindspark Interactive Network, Inc., a leading developer of online social and entertainment destinations. Users are encouraged to showcase their individuality by creating distinctive avatars, decorating personal dorm rooms, playing casual games and connecting with others in the world of Zwinktopia. Members have access to a wide array of wardrobe and furnishing options and can further enhance their experience by purchasing exclusive clothing, accessories and decor using Zwinktopia's unique online currency, ZBucks™. Zwinky continues to expand its offerings, and with more than 18 million registered users to date, the world of possibilities is limitless.
About Virtual Greats
Virtual Greats connects celebrities, artists, intellectual property owners and brands with a new generation of fans and consumers, unlocking value through digital representations of real world content in online communities. The company is the world's leading virtual goods and sales distribution agency and clients include Snoop Dogg, Paris Hilton, Domo, Garfield, Warner Bros. Television, Universal Pictures, the NBA, Skechers, Rocawear, as well as many others. With offices in Los Angeles and San Francisco, Virtual Greats helps partners develop new revenues from the complex relationship between content, technology and virtual goods while reaching out and connecting with young audiences in social networks, casual gaming, virtual worlds and mobile applications. For more information, visit http://www.virtualgreats.com.
# # #