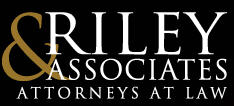 Our newly revamped and updated website has been restructured to fit the needs of our current and potential clients.
Louisville, KY (PRWEB) July 08, 2011
Louisville, KY law firm of Riley & Associates recently launched their website, providing a valuable online legal resource to current and potential clients. The site offers helpful information to remove some of the fear and uncertainty from the legal process, including basic information on Louisville, KY divorce laws.
Website visitors learn how the experienced divorce attorneys at Riley & Associates Attorneys at Law can assist them with their legal issue. The firm has developed a reputation for maintaining high ethical standards while aggressively representing clients throughout Louisville, KY in divorce or family legal matters. Riley & Associates, PLLC offers clients a comprehensive family law service, which is largely focused on divorce law in Louisville, Kentucky. The Louisville, KY divorce attorneys assist clients in addressing issues that involve child custody, visitation, child support, property division, and in certain cases, spousal support. Attorneys at the law firm of Riley & Associates offer legal counsel primarily in the following areas:

Divorce
Child Custody
Child Visitation
Child Support
With over 35 years of experience in virtually all aspects of the law, this firm is uniquely positioned to assist with and guide clients through almost every emotionally charged issue that may arise. For more information about the firm or to seek legal counsel, go to http://www.rileyandassociateslaw.com or call 502-425-7774.
###