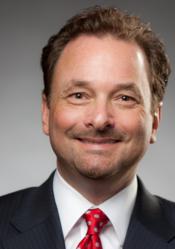 "Pål's financial acumen and 20 years of experience in the real estate industry have proven invaluable in helping to execute Riverstone's growth strategy," stated Walt Smith, CEO of Riverstone Residential Group.
Dallas, Texas (PRWEB) July 07, 2011
– Riverstone Residential Group, one of the largest privately-owned, third-party multifamily apartment management companies in the United States, announces that Pål Ottesen has been promoted to chief financial officer. Ottesen, who is highly regarded within Riverstone as well as the real estate industry as a whole, has been serving as the company's interim chief financial officer. He will combine this new post with his existing role as the company's chief administrative officer, and will continue to assume responsibility for accounting, investor relations, and treasury functions across all Riverstone Residential Group and CAS Partners business lines and subsidiaries.
Ottesen began his real estate career in 1991 with HSC Real Estate. During his tenure with HSC, Ottesen gained experience in all aspects of property management and later became a principal. Ottesen's last 8 years at HSC saw him assume responsibility for all operations of the company's 35,000-unit portfolio. Since the acquisition of HSC by Riverstone in 2008, he has served as the chief operating officer of the West division as well as chief administrative officer. Ottesen holds a Bachelor of Arts in Business Administration from Washington State University.
"Pål's financial acumen and 20 years of experience in the real estate industry have proven invaluable in helping to execute Riverstone's growth strategy," stated Walt Smith, CEO of Riverstone Residential Group. "His expertise will continue to prove critical in ensuring that Riverstone stays abreast of financial regulations and maximizes investor returns while upholding its reputation as a competitive property management innovator."
About Riverstone Residential Group
Riverstone Residential Group, one of the largest third-party multifamily apartment management companies in the United States, is focused exclusively on the delivery of unparalleled property management, as well as, resident and ancillary services. Riverstone's core service groups include accounting, affordable housing, compliance and property audits, information technology, risk management, human resources, marketing and education, purchasing, and regional maintenance. Ancillary service groups include utility management services, resident screening and receivables management services, client and resident insurance, as well as financial advisory services. The company manages a portfolio of multifamily assets valued at more than $15 billion for leading institutions, pension funds, developers and other major owners. Located in metropolitan markets across the nation, the more than 650 managed apartment properties include high-rise, mid-rise, and garden-style communities in conventional, affordable and receivership assets. The company is headquartered in Dallas, TX. For additional information, visit http://www.RiverstoneRes.com or e-mail clientservices(at)riverstoneres(dot)com
###