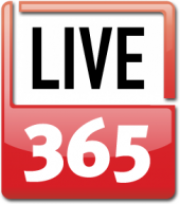 "We are excited to release our Android app with access to thousands of radio stations," says Raymond Barrett, Director of Product Development. "We look forward to sharing all that Live365 has to offer on the increasingly popular Android platform."
Foster City, CA (PRWEB) July 07, 2011
Live365, the world's most diverse internet radio broadcasting network, announces the release of its free internet radio application for the Android platform. In addition to offering listeners free access to thousands of online radio stations, the Live365 Android app includes features such as presets, advanced station search (by genre, artist, topic and more), email track info, access to station pages, email the DJ and more.
Live365 listeners can enjoy a wide variety of music and talk content ranging from contemporary hits to classical and everything in between. The app is free to download and includes access to thousands of ad-supported stations, or users can upgrade to VIP membership for fewer commercials and unlimited access to content reserved for VIPs. Unlike many other so-called "radio" apps that deliver automated playlists, Live365 prides itself on the fact that all of its stations are programmed by real people with a passion for what they do.
"We are excited to release our Android app with access to thousands of radio stations," says Raymond Barrett, Director of Product Development. "We look forward to sharing all that Live365 has to offer on the increasingly popular Android platform."
Android users can download the app free from the Android marketplace:
Live365 Internet Radio for Android App
About Live365, Inc.
Live365, Inc. is a pioneer in internet radio and broadcasting, having broadcast continuously since 1999. The Live365 radio network reaches millions of listeners worldwide, offering greater breadth and depth of high-quality streaming music, talk, and audio than any other network. Featuring 250+ genres of music produced by 5,000+ broadcasters and music tastemakers from over 150 countries, Live365 boasts a roster of artists and radio producers ranging from Carlos Santana, Pat Metheny, and Jethro Tull, to commercial and public radio stations, to individual DJs who program stations in every musical style.
Live365's end-to-end broadcast platform empowers individuals and organizations alike by giving them a "voice" to reach audiences around the globe. Through easy-to-use tools and services as well as royalty coverage, anyone with a computer and Internet connection can create his or her own Internet radio station and reach a global audience with minimal cost and effort.
###