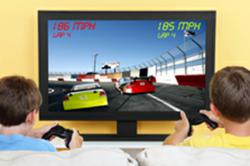 Virtual reality environments can make people really sick.
Winchester, CA (PRWEB) July 08, 2011
Many people who have experienced a virtual reality environment have also experienced cybersickness, that queasy and/or dizzy feeling similar to travel sickness. Because cybersickness is a form of normal motion sickness, Puma Applied Science is confident that their Puma Method conditioning exercises, used to prevent seasickness and other forms of motion sickness, will also prevent cybersickness.
For individuals who presently use virtual reality environments, cybersickness is frequently a significant problem. These individuals include, among others, those involved in military training, medical practice, and those undertaking robotic manipulations in unsafe environments. Since many futurists and companies expect virtual reality to play a large part in the computer industry in the years to come, the need to find the cause and cure for the problem of cybersickness has been great.
Of the several proposed causes of cybersickness the most accepted one at this time is the sensory conflict theory. Simply stated, immersion in a virtual environment can cause sickness due to the unexpected absence of motion signals to the inner ear that should accompany the motion perceived by the eyes. This sensory conflict produces the same symptoms as normal motion sickness. These symptoms can include queasiness and dizziness as mentioned above, but also nausea, drowsiness, fatigue, blurred vision, eyestrain and faintness.
The Puma Method, which consists of a series of easy to perform warm up and conditioning exercises, has consistently helped individuals worldwide to overcome their motion sickness and avoid unpleasant symptoms. These exercises raise a person's tolerance to a variety of motion sickness producing activities, such as reading in a moving vehicle, riding in a small boat or cruise ship and flying in an airplane. They also raise a person's tolerance to the sensory conflict produced by virtual reality environments.
The mild head, neck and upper body exercises stimulate the body's own mechanism, called habituation, to boost a person's tolerance to motion sickness causing activities. No drugs or devices are used, so there are no negative side effects. The exercises take only about 15 minutes a day. Conditioning starts right away and in as little as one week a person can begin to enjoy activities that used to make them feel ill. This new level of conditioning is automatically maintained as the individual participates in their new activities. The Puma Method exercises do not need to be continued unless a higher level of conditioning is desired.
Puma Applied Science is currently seeking research institutions to collaborate on a formal study of the effect of habituation exercises on the prevention on cybersickness.
Travel sickness sufferers as well as cybersickness sufferers interested in learning more about the Puma Method for Prevention of Motion Sickness can visit pumamethod.com.
Founded in 1995, Puma Applied Science is a privately held research and development company specializing in aerospace medical concerns, human factors, and life support systems.
The company introduced the Puma Method for Prevention of Motion Sickness in 2003. Other projects under development are a high acceleration aircraft to gather data on gravity-induced loss of consciousness and an associated sensor, and a hands free computer interface for persons with disabilities.
# # #