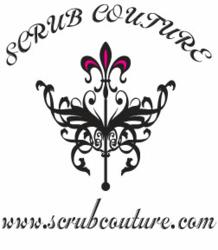 A happy customer is the only customer
(PRWEB) July 07, 2011
The new Scrub Couture Help desk powered by Zendesk is fully functional. The new help desk has numerous functions but is primarily here to serve customers by answering common questions. The help desk is easily accessible online for scrub and uniform shoppers. On Scrub Couture you can select "contact us" and the customer will be prompted to ask a question which will return common answers to frequently asked questions. If a customer needs further support they can create a "ticket" which is then accessible by one of our customer service representatives via numerous avenues. Customers can also access the Scrub Couture help desk directly, or via the "ask us" button on the left of the Scrub Couture home page. Scrub Couture also host's forums which customers can ask questions, post comments, read the latest announcements and download catalogs and size charts for our many brands.
Scrub Couture is heavily engaged in Social Media, and Mobile Technology, allowing our company to make it as convenient as possible for customers to interact with Scrub Couture. Our employee's also use apps on iPad's, iPhone's and Blackberry's. Customers can interact with Scrub Couture via Facebook, Twitter, LinkedIn and Blog which are all regularly monitored. Scrub Couture encourage's customers to reach out to us directly via Facebook and Twitter this way the conversations become public and may assist others customers. Online shoppers can also access Scrub Couture via Live Chat through the help desk or directly from the Scrub Couture website. Scrub Couture even has a "Text" service in place for people on the go, visit the help desk to get the # and send us a text!
Shopping online should be easy, fast, safe and secure. Scrub Couture is constantly trying to take it to the next level, Happy Shopping!
# # #