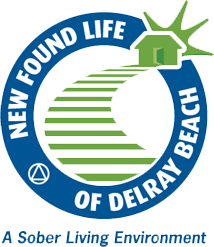 Once out of treatment residents recognize the need and want for additional counseling and guidance to assist in maintaining abstinence and begin to address neglected emotional and mental health concerns exacerbated by drug and alcohol abuse
Delray Beach, FL (PRWEB) July 09, 2011
Located in Delray Beach, Florida, just south of West Palm Beach in a quiet neighborhood just minutes from fine galleries and upscale restaurants is Delray Beach's newest sober living facility. New Found Life Sober Living Home is an affordable alternative to the larger, less intimate sober living facilities that surround the area. New Found Life Sober Living Home of Delray Beach integrates a variety systematic and structured personalized services through its refined team of devoted recovery management professionals. They have offer an affordable intimate alternative to the larger unimpassioned sober living facilities that proliferate throughout Delray Beach and South Florida in general.
Most Delray Beach sober living homes are focused on maintaining sobriety for the duration of the clients stay. Usually 90 to 180 days. The old established theory is that if a client is able to maintain sobriety for 90 days then he or she is likely to stay sober permanently. Unfortunately the relapse rate is high and repeat clients usually account for up to a third of residents in these facilities.
New Found Life Sober Living Home was created to provide an alternative. According to founder Michael Watt, "We find each resident's personal passion in life and explore future opportunities with him. Our work is not complete unless our residents leave our facility with a game plan for their future. We follow our residents well beyond our sober living homes and out into their next endeavors as we continue providing an extended care continuum for their prolonged success."
Founder Michael Watt, who has been sober himself for 22 years, adds: "I stopped using once I developed a passion in life. For me, it was a desire to advance within my corporation. It was not until I discovered in myself, a new enthusiasm that gave me a reason to get up in the morning and stop using."
The key to long term recovery, according to Michael, is not simply being sober for 180 days. That is a recipe for failure. The key is to have a new and engaging game plan – to have a place to go and something to do that is stimulating. "We do not simply send our residents off to the world with a 'certificate of completion'. We continue to support them as they journey into new undertakings with a detailed game-plan that begins immediately. Idle time is no friend to recovering addicts."
Supporting residents and helping them learn life skills are the key ingredients in the success of New Found Life Sober Living Home. "Our goal" adds Michael, "is to provide different types of support to each resident depending on his needs. While some residents require medicine or psychological therapy, others will require continuing education and assistance with job searches. Many residents come to our facility with the inability to even balance a checkbook, write a compelling resume, or properly fill out a job application. These are some of the important life skills we teach our residents so that they can focus on their passions in life without being bridled by a lack of basic business skills."
While most sober living facilities suggest clients make no major changes in their life for one year, New Found Life Sober Living Home disagrees. "The ingredient that worked for me, and the one that I have seen help so many other recovering addicts, is the change itself. Without significant lifestyle changes and new activities, the addict is likely to fall into the same pattern of drug or alcohol abuse he had prior to getting treatment. With managed extended support care, we can help our residents achieve their individual potential."
Regarding the facility, Michael says, "It's not just about luxury and comfort; it's about providing the absolute perfect environment suited to meet the individual's needs, and at a reasonable cost." New Found Life Sober Living Home sees new residence transitioning from inpatient treatment who are preparing to return to normal life matters such as work and school, often requiring an actual assessment program to discover the interests and passions that have been hiding under the addiction for so long.
New Found Life Sober Living Home of Delray Beach, Florida has a maximum resident count of 16 and offers everything from weekly house meetings to functions, outings, and community belonging activities.
View the You Tube Video - http://www.youtube.com/watch?v=0mIukp9aE84
For more information about New Found Sober Living Home of Delray Beach, please contact founder Michael Watt:
New Found Sober Living Home of Delray Beach
1201 NE 2nd Avenue
Delray Beach, Florida 33444
Phone: 561-715-6210
###